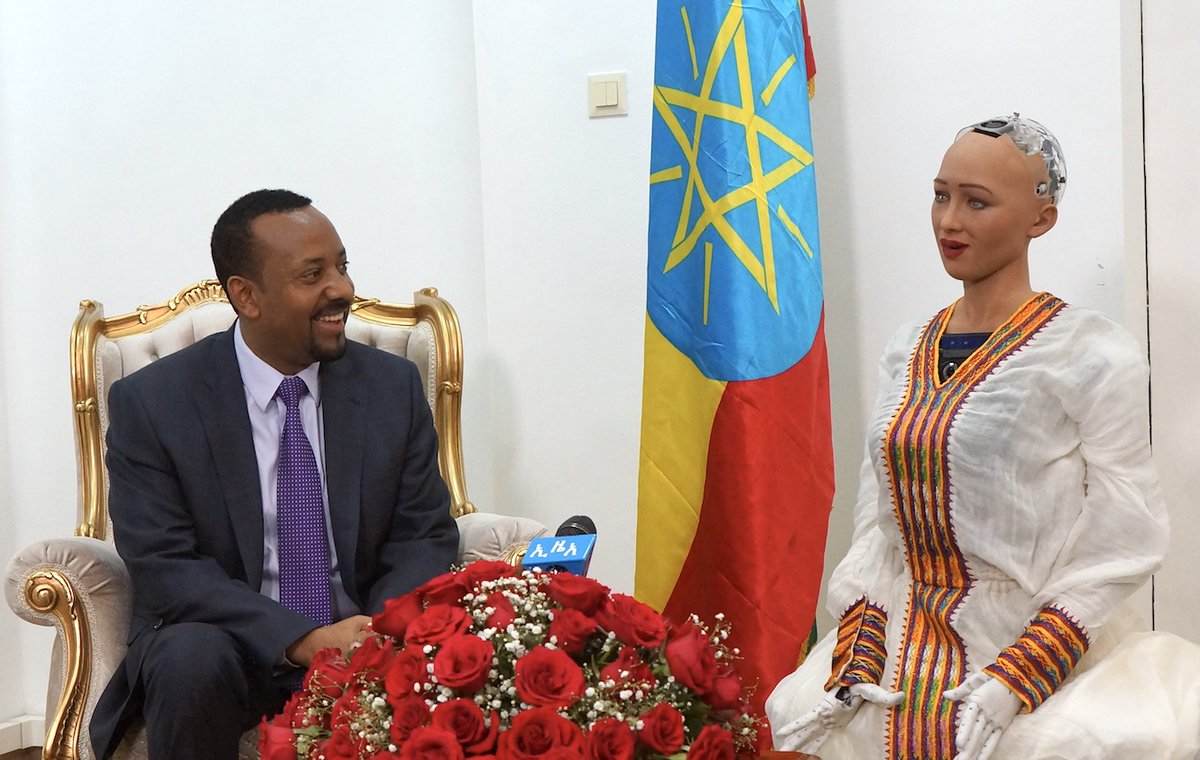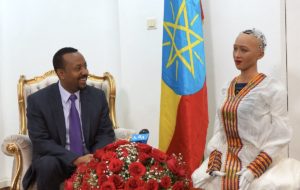 The famous humanoid robot, Sophia whose software was developed in Ethiopia has described the East African nation as a special country, and its youth as world class talent following her visit to the country earlier this week.
Designed by Hong Kong firm Hanson Robotics, Sophia who is programed to speak and understand the official Ethiopian language, Amharic, spent three days in Ethiopia, meeting the Prime Minister, Abiy Ahmed and addressing thousands of artificial intelligence (AI) enthusiasts at Ethiopia's ICT expo on Tuesday.
Abiy's chief of staff, Fitsum said at his meeting with Sophia Monday, the Prime Minister committed to support the innovation eco-system in Ethiopia.
I-cog Labs, an Ethiopian AI-focused company that had been involved in the development of Sophia's software parts, facilitated the meeting between Sophia and young Ethiopians.
"One of our contributions is that we built what you see: the emotional activities, expression and also an engine called cognitive engine," Asseffa, the head of I-cog Labs told Chinese news agency Xinhua.
Asseffa hopes to place artificial intelligence at the heart of Ethiopia's rapid development, but he receives little backing from the government, which has been encouraging investment in the manufacturing sector.
Sophia became the first Android citizen in history when she was rewarded Saudi Arabian citizenship. She has been programmed to carry out non-scripted conversations, during which she is able to collect emotional data and form emotional relations.
The robot is able to express her 'emotions' through a number of facial expressions installed via a large number of motors under her 'skin'.