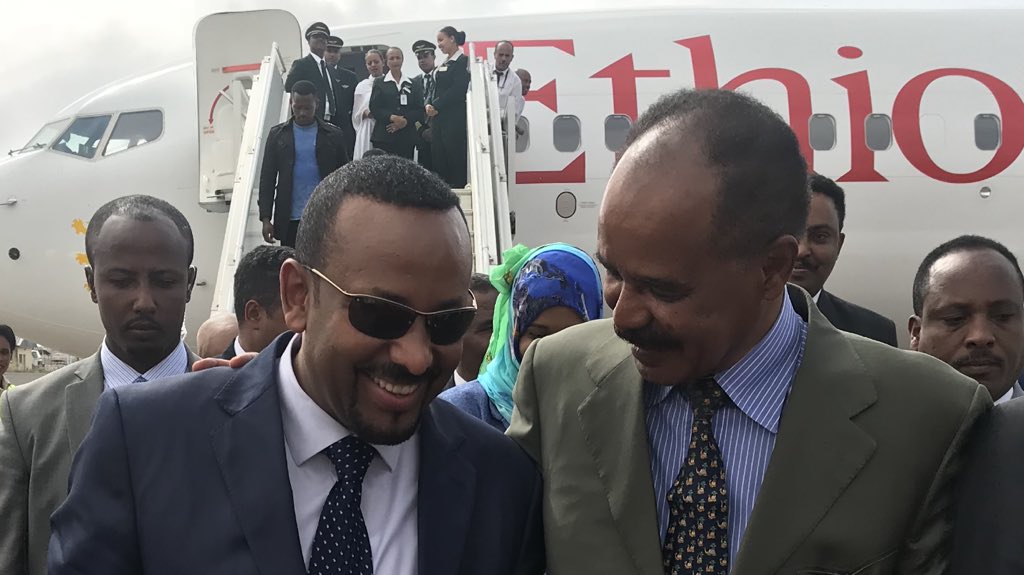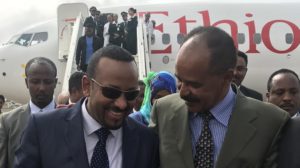 Eritrea and Ethiopia are set to re-establish diplomatic and trade ties, Ethiopian Prime Minister Abiy Ahmed and Eritrean President Isaia Afwerki said during a landmark meeting in Eritrean capital Asmara.
Ethiopian Prime Minister Abiy Ahmed's trip to Asmara is aimed at normalizing relations between the two countries.
The visit comes after Ethiopia said it would fully accept the Algiers Agreement and decision of the Ethio-Eritrea Boundary Commission (EEBC).
It's the first meeting between leaders of the two countries in almost 20 years. Prime Minister Abiy said they had agreed to re-open embassies in each other's capitals. He added that his landlocked nation of 100 million would begin using a port in Eritrea.
Last month, Ethiopia said its flag carrier will resume commercial flights to Eritrea starting in September as a sign of improving relationship between the two countries.
As a reminder, Eritrean President Isaias Afwerki, in power from 1993 when the Red Sea state seceded from landlocked Ethiopia, sent a delegation including Foreign Minister Osman Saleh for talks in Ethiopia after Abiy said he was keen on normalizing relations.
UN Secretary General Antonio Guterres who welcomes the move of the two neighboring countries will meet Ethiopia's Prime Minister Abiy Ahmed on Monday evening in Addis Ababa.