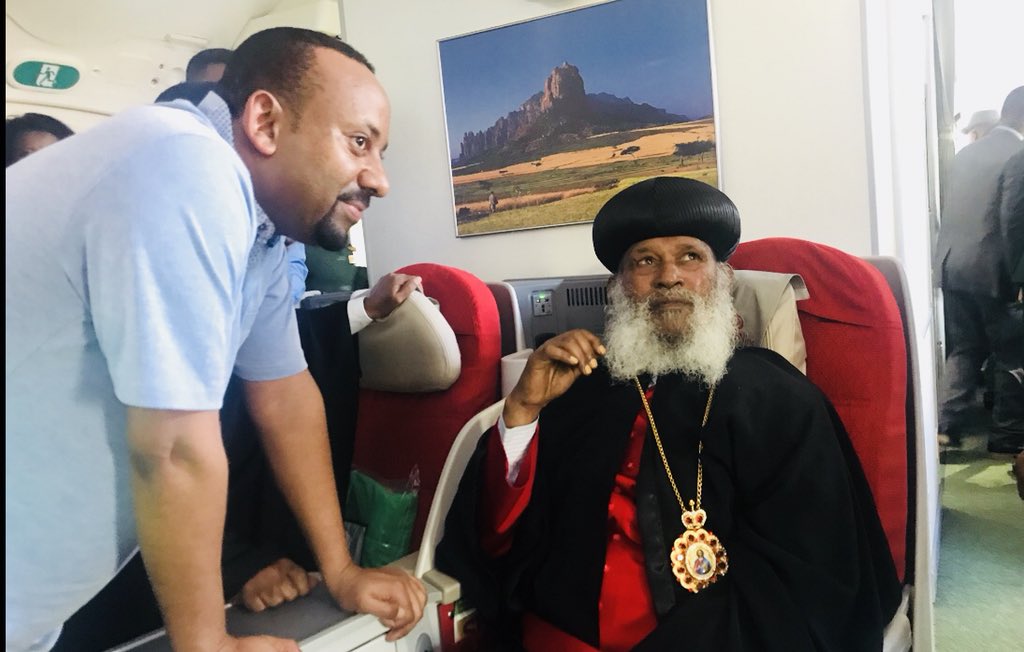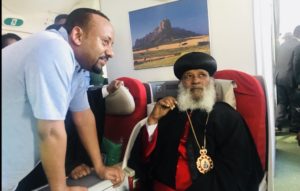 The Fourth Patriarch of Ethiopian Orthodox Tewahdo Church, Abune Merkorios, has returned to Addis Ababa after 27 years in exile.
The Holy Synod of Ethiopian Orthodox Tewahedo Church (EOTC) lived in the United States throughout his exile, occasionally visiting congregations there.
Ethiopia's Prime Minister, Abiy Ahmed, met him in the US last week and persuaded him to reconcile with a rival faction of the Church. He returned to the Horn of Africa nation on the same flight with Prime Minister Abiy Ahmed and some members of his cabinet.
The Church split in the early 1990s after Mengistu Haile Mariam's Communist regime was overthrown. Up on arrival at Bole International Airport, Abune Merkorios was warmly greeted by Abune Mathias, the sixth patriarch of Ethiopia, senior government officials and the Ethiopian church faithful.
Following the reconciliation process ongoing in the country, the current Patriarch of Ethiopia, Abune Mathias, sent high-level delegation to start talks with the exiled synod. The talks resulted in both sides deciding to work together and the exiled synod to return home.
Patriarch Abune Mathias will now serve as an administrative patriarch and Patriarch Abune Merkorios will serve the church's spiritual functions on equal authoritative footing.
The Ethiopian Orthodox Church can trace its roots back to the 4th Century – and is one of the oldest organized Christian bodies in the world.