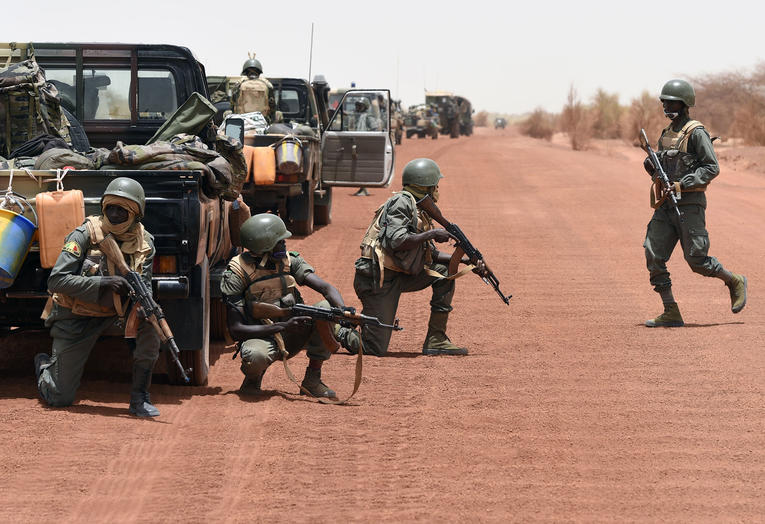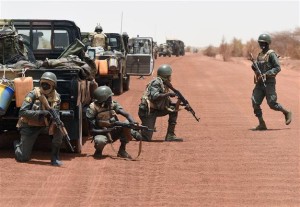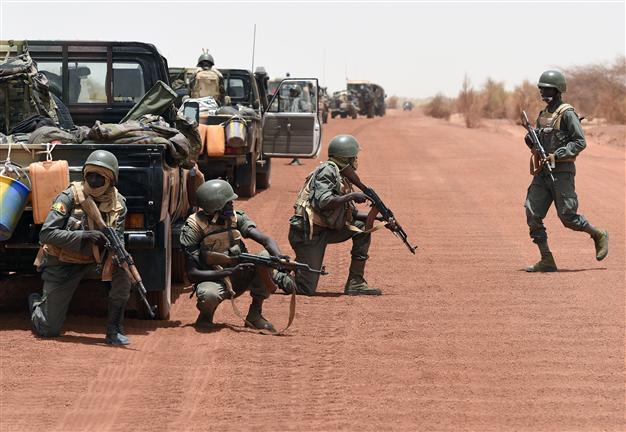 German peacekeepers from MINUSMA, the United Nations Mission in Mali have embarked on a mission to patrol the "road of death", searching for clues of explosive devices.
Located in the southwest of Gao, in the middle of the savannah, the road is one of the most dangerous in the war-stricken northern region of the West African nation.
"Today, we want to collect data for our road atlas, because we need to know where the vulnerable areas of the road are," said German Lieutenant, Mickael Weckbach.
Around 875 German troops are currently taking part in the 13,000 strong UN peacekeeping mission in Mali (MINUSMA), aimed at stabilizing the country and supporting a peace agreement between the government and rebels.
Germany has a sizable presence at the UN base in Gao that includes a detachment of NH-90 helicopters, bolstered by several similar aircraft from Belgium, for evacuating injured peacekeepers from the field.
In addition to the UN mission, Germany has about 350 soldiers based in the southern Mali as part of an EU training mission for the Malian army. The German mission has a robust mandate that includes permission to use force.
Note that Mali is considered one of the world's most dangerous UN missions, with more than 130 blue helmets killed in the past four years, including two German pilots.
Chad, Mauritania, Mali, Niger and Burkina Faso—known as the G5—are setting up a 5,000-strong combined force to combat smuggling and extremist groups in the Sahel region.
Separately, France has about 4,000 French soldiers in Mali that are part of a larger counterterrorism and anti-smuggling operation in the region known as Barkhane.