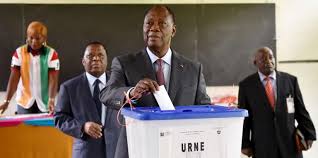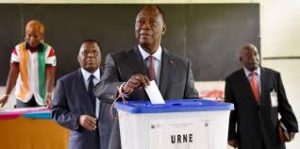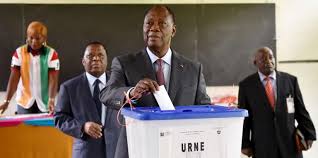 With 92 mayors and 18 regional councilors, Ivorian President Alassane Ouattara's ruling alliance won a majority in local elections that were contested by its former coalition ally Henri Konan Bédié.
The PDCI, led by Henri Konan Bédié, alleged electoral fraud and filed appeals before the country's Supreme Court, challenging the results in several constituencies.
Violence broke out after some of the results were disputed and protesters took to the streets in the northwestern region of Seguela.
The violence has officially claimed the lives of five people. The elections will be held again in Port-Bouet, in the south of Abidjan, following the clashes.
These local elections were the first since Ouattara, 76, took office seven years ago following almost a decade of conflict.
Independent candidates got 56 municipalities, the electoral commission said.
The PDCI backed Ouattara in 2010 and 2015 presidential elections but wants to nominate its own candidate in 2020.
Bédié announced last month that his party was quitting the ruling coalition, even as his party's ministers remain in government.
Bédié, 84, served as president of the former French colony from 1993 to 1999.
Under Ouattara, the world's top cocoa producer has routinely recorded some of the highest economic growth rates in Africa on the back of record cocoa production.