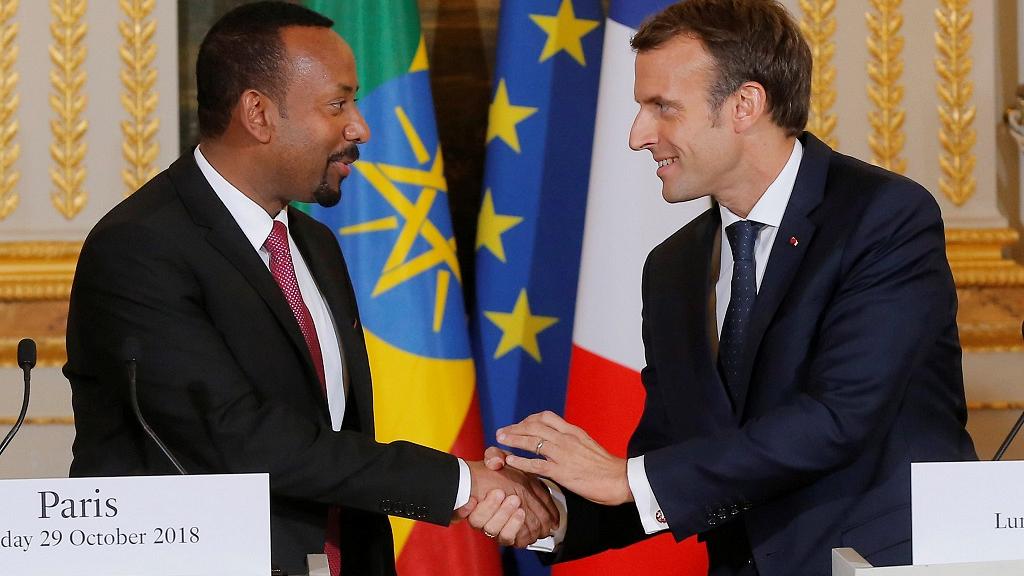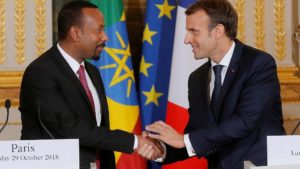 Ethiopia's Prime Minister Abiy Ahmed met President Emmanuel Macron of France on Monday in Paris on his first official visit to Europe since taking office in April.
President Macron praised the Ethiopian Prime Minister's raft of reforms that have turned the region's politics on its head. He vowed to back the reformist Prime Minister in his regional efforts and moves to strengthen the economy.
"We will be by your side in your efforts to open policies, unification of the country, calming domestic tensions," Macron told Abiy.
The two leaders discussed investment plans in cultural cooperation, urban development and Ethiopian Air transport development strategy. Macron has indicated that he will consider financial support to Ethiopia supplementing existing multilateral initiatives.
After Paris, Prime Minister Abiy headed to Germany attend this Tuesday (Oct.30) the G20 Investment Summit with the Compact with Africa, CwA, nations of which Ethiopia is a part.
He is also scheduled to meet with Germany's Chancellor Angela Merkel.
Since taking office in April, Abiy has signed a peace deal with neighbor Eritrea, lifted a state of emergency and promised to partially open up the government-dominated economy by attracting foreign capital to the state telecoms company and airline.
Ethiopia — which has recorded the highest economic growth rate in sub-Saharan Africa for years — has invested heavily in state-led infrastructure projects. The country's economy is forecast to expand 8.5 percent in the July 2018-June 2019 period, from 7.5 percent in the previous fiscal year, the International Monetary Fund said.