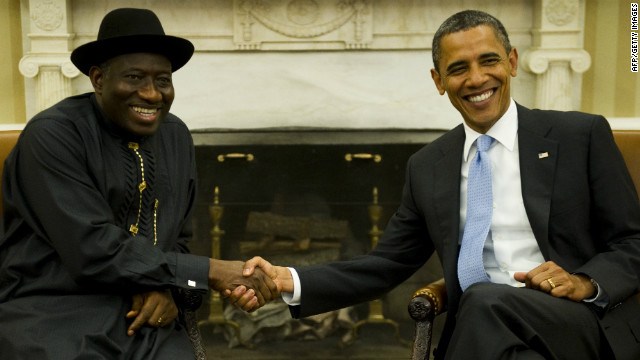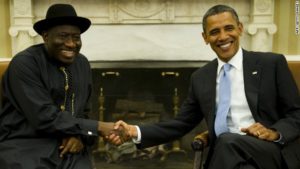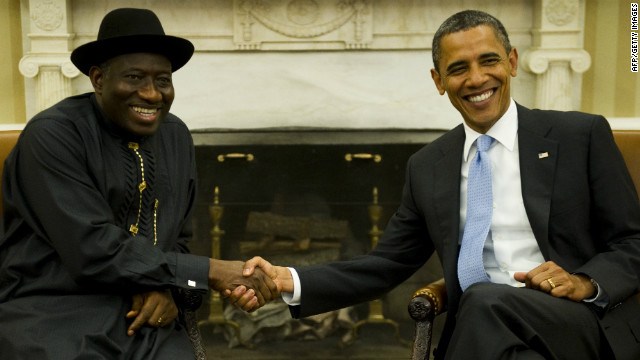 Former Nigerian President Goodluck Jonathan, on Tuesday in Abuja, said he lost the 2015 general elections in Nigeria because of Barack Obama.
The ex-president described the former US president as overbearing and 'condescending' in his message to Nigerians ahead of the election.
He said Obama displayed an unusual level of bias during the 2015 elections, issuing a video appeal to Nigerians, advising them on the candidate to give their mandate to.
Jonathan did not say what he did to offend the Western powers, but he painted a dreadful image of their attitude towards him in the waning days of his government.
Jonathan lost the 2015 elections to now-President Muhammadu Buhari, marking the first time an incumbent president would lose reelection. He assumed office in 2010 following the death of President Umaru Yar'Adua.
On Tuesday, Jonathan released a book titled "The Transition Hours," which detailed events leading up to his concession after he lost elections in 2015.
'My Transition Hours,' chronicles how Jonathan accepted defeat in highly contested polls barely four years ago. At the time, Jonathan was seeking a final term in office as the candidate of the PDP.
He said that the selfish ambitions of some governors in the People's Democratic Party, PDP, who later defected to the All Progressives Congress, APC, were one of the reasons he lost his re-election bid.