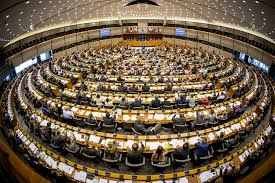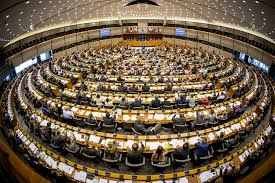 The European Parliament adopted Tuesday with a resounding majority the new fisheries agreement with Morocco, including the Sahara, a historic vote which prompted the appreciation of the North African country looking upbeat over the future of Morocco-EU strategic partnership.
In a press release issued by the Moroccan Foreign ministry, Rabat expressed its appreciation for the collective action of the European institutions and EU member states, praising their continued commitment to the strategic partnership with the North African Kingdom.
"This adoption also confirms that the Kingdom of Morocco is the only country legally entitled, within the framework of the exercise of its sovereignty, to negotiate and sign agreements including the Moroccan Sahara", affirmed the ministry, adding that these legal instruments cover the Moroccan Sahara region and explicitly stipulate that the fishing zone extends from parallel 35 in the North, to parallel 20 in the South, from Cap Spartel to Cap Blanc, south of Dakhla.
After the adoption last month of the farm deal, Tuesday's vote confirms the commitment of Morocco and the European Union to strengthening their strategic partnership, as well as to preserving it from the desperate political and legal maneuvers carried out by Algeria and the "polisario", underlined the statement.
The new Morocco-EU fisheries agreement was adopted with 415 votes in favor, 189 against and 49 abstentions. It provides for sustainable fishing, a 30 pc increase of the financial payment to Morocco, which will thus go up from €40 million a year to €52.2 million.
The two sides also agreed to increase benefits for the local Sahara populations from the socio-economic advantages of the agreement, mainly in terms of infrastructure, basic social services, enterprise creation, vocational training, development projects and modernization of the fishing sector.
After the accord is endorsed by the Moroccan parliament, vessels from 11 EU countries (Spain, Portugal, Italy, France, Germany, Lithuania, Latvia, The Netherlands, Ireland, Poland and United Kingdom) will resume their fishing activities in Morocco's waters, including the Southern provinces.