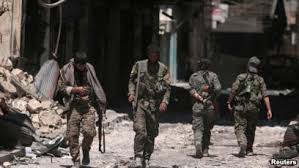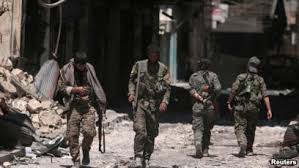 The US State Department Sunday welcomed Morocco's move to repatriate eight Moroccan citizens held in Syria by the Syrian Democratic Forces (SDF), a US-Backed Kurdish-Arab Alliance.
"Repatriating foreign terrorists to their countries of origin is the best solution to prevent them from returning to the battlefield," said Robert Palladino, State Department deputy spokesman in a statement.
Rabat's actions "should encourage other nations to repatriate and prosecute their citizens who have traveled to fight for ISIS," the deputy spokesman added.
The US official also hailed the North African country's commitment in the fight against terrorism, saying "Morocco is a highly capable partner in the Global Coalition to Defeat ISIS, and we appreciate its commitment to countering terrorism."
The Moroccan interior ministry on Sunday announced the repatriation of the eight Moroccan nationals operating in conflict zones in Syria "on humanitarian grounds".
In a statement, the Ministry indicated that the humanitarian operation enabled the Moroccans to return to their country of origin safely.
The statement said the returnees will be the subject of judicial investigations for their alleged involvement in terror-related cases under the supervision of the public prosecution.
In 2015, Morocco adopted a law that criminalizes traveling to conflict zones and terrorist training camps.
The eight were held by the US-backed SDF who said they handed the detainees to Moroccan authorities.
"Our forces have handed a group of people with Moroccan nationality who were in the camps in northern Syria over to the Moroccan government," SDF spokesman Mustafa Bali told Reuters.