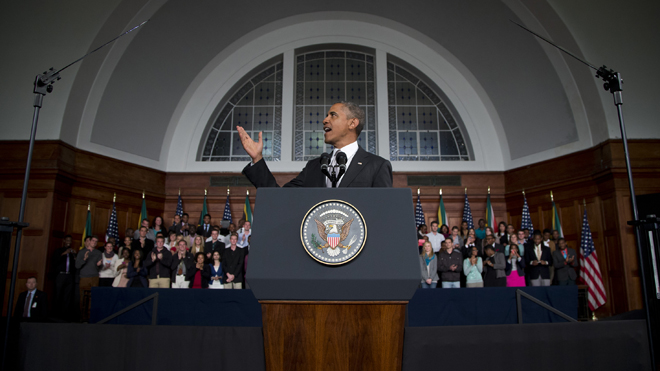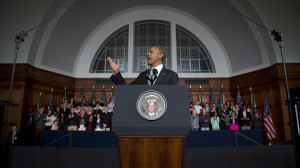 President Barack Obama announced over the weekend Washington will earmark a $7 billion investment over the five coming years to double populations' access to electricity across sub-Saharan Africa.
The massive electrification initiative, announced by President Obama at the University of Cape Town in South Africa, aims to provide electric power to millions of Africans, enhancing their lives and livelihoods. "We'll reach more households not just in cities, but in villages and on farms. We'll expand access for those who live currently off the power grid," Obama said.
The new initiative, dubbed Power Africa initiative, will double access to power in sub-Saharan Africa, the president said, adding that in partnership with African nations, the United States will develop new sources of energy and "support clean energy to protect our planet and combat climate change." The initiative will be carried out in partnership with the private sector, who themselves have committed more than $9 billion in investment, he said.
According to the International Energy Agency's estimates, sub-Saharan Africa will require more than $300 billion in investment to achieve universal electricity access by 2030, the White House said. "Only with greater private sector investment can the promise of Power Africa be realized," the White House added.
The initiative will first be implemented in Ethiopia, Ghana, Kenya, Liberia, Nigeria and Tanzania, where the United States and private sector partners will expand the electric power grid, according to the White House.
Uganda and Mozambique will benefit from the Power Africa initiative in matters of oil and natural gas resources management.
More than two-thirds of the people living in sub-Saharan Africa do not have electricity, including 85 percent living in rural areas.
Power Africa, the White House said, will bring a broad range of U.S. government tools to support investment in Africa's energy sector. These tools include provision of policy and regulatory best practices, pre-feasibility support and capacity building, long-term financing, insurance, guarantees, credit enhancements and technical assistance.
"America has been involved in Africa for decades.  But we are moving beyond the simple provision of assistance, foreign aid, to a new model of partnership between America and Africa -– a partnership of equals that focuses on your capacity to solve problems, and your capacity to grow.  Our efforts focus on three areas that shape our lives:  opportunity, democracy, and peace," president Obama insisted.
Obama has just conducted an African tour that led him to Senegal, South Africa, and Tanzania.