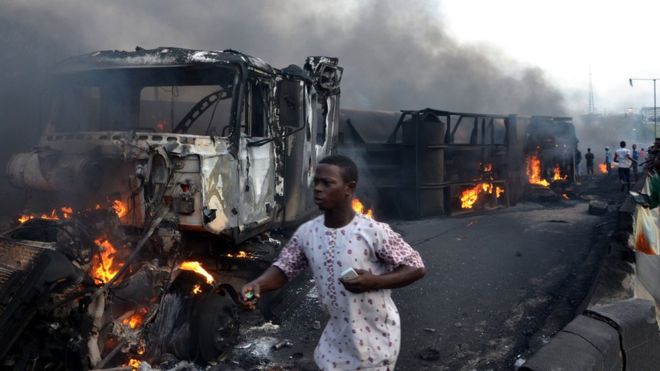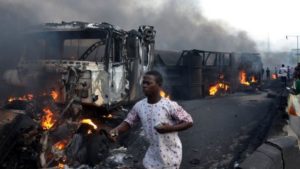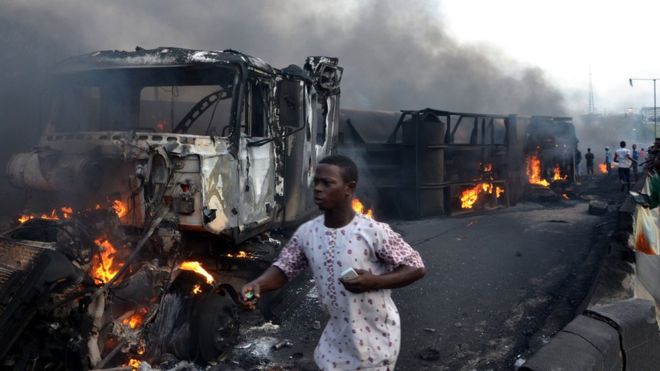 At least 55 people lost their lives on Monday after a fuel tanker went off in capital Niamey, reports say.
A tanker carrying fuel out of the capital, capsized on a rail way as it exited Niamey. The accident took place not far from the Niamey international airport.
Several people gathered around the vehicle to collect fuel leaking from the tanker.
The tanker went off affecting housing in the vicinity and killing at least 55 people.
Some 36 other people were injured and admitted to hospital.