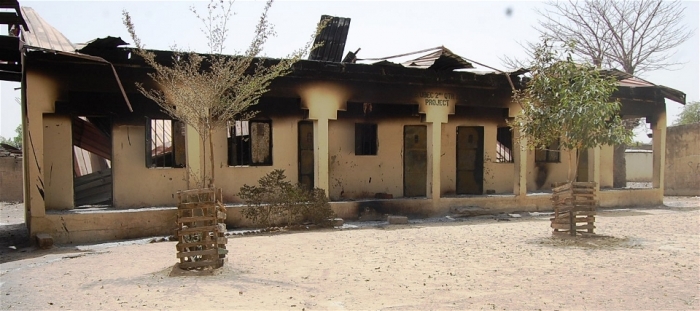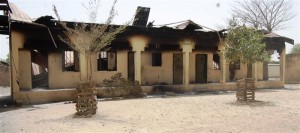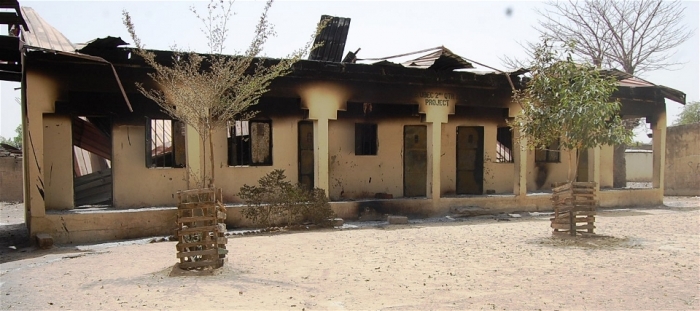 About 29 children and a teacher have been reportedly killed at a school in Mamudo town, in the state of Yobe Northeast of Nigeria on Sunday, by suspected Islamist belonging to the group of 'Boko Haram'. Reports say the number of victims has now reached 42 persons. However no group has claimed responsibility for the attack yet.
According to reports, witnesses at scene said that many of the victims were burnt alive while others sustaining multiple gunshot wounds. Some of the survivors who managed to escape with serious gunshot wounds said that the suspected militants arrived with containers full of fuel and set fire to the school.
It is believed that the recent attack is a reprisal by 'Boko Haram' Islamists for the killing of 22 sect members during a military raid in the town of Dogon Kuka last Thursday.
The Islamist group of 'Boko Haram' has been linked to many school attacks in recent months claiming the lives of hundreds of students. The President Goodluck Jonathan has declared a state of emergency in three flashpoint states including Yobe in mid-May as he launched a major offensive to end the insurgency by sending thousands of troops to the area.
The President reacting to event said "any person who targeted innocent children as a result of emotional dysfunction would certainly burn in hell".