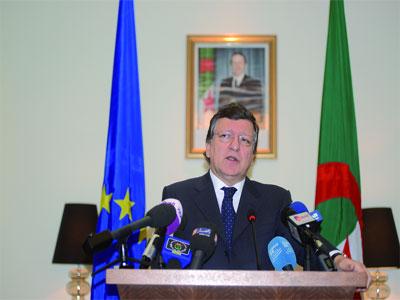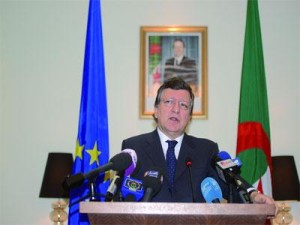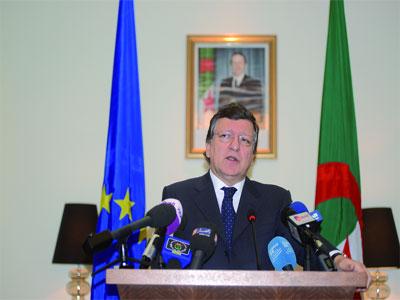 The president of the European Union Commission, Jose Manuel Barroso, has concluded a memorandum of understanding on behalf of the European Union with Algeria. The agreement is centered on developing energy cooperation between the two parties who share common views in the domain. Negotiations between them have been dragging on for almost 5 years.
Shortly after the signing ceremony, President Barroso told reporters at the news conference in Algiers that the conclusion of the "strategic document" is a step towards cementing their relations and "strong common interests." Algeria was represented by Prime Minister Abdelmalek Sellal who also signed on behalf of the country as President Bouteflika continues his treatment in France.
The memorandum is expected to serve as a framework for cooperation on gas and oil. President Barroso described it as "a tool to develop energy cooperation." The European Union has been interested in diversifying its energy supplies away from Russia and the recent memorandum of understanding will give it an opportunity to access more of Algeria's conventional and renewable energy sectors. Algeria supplies the European Union with 13%-15% of its energy demand.
Apart from the energy aspect, the North African country is expected to gain from foreign investments because of the transfer of technology it will benefit from. Algeria could be an ideal country for the European Union, because it has been able to maintain its political stability despite the recent turbulences that have crossed the Middle East and North Africa.
Its proximity to the European Union serves as a geographical advantage compared to other oil producing countries in the region. Libya has great potentials for such agreements but it has been undergoing political crises and insecurity since the ousting of Colonel Gadhafi.