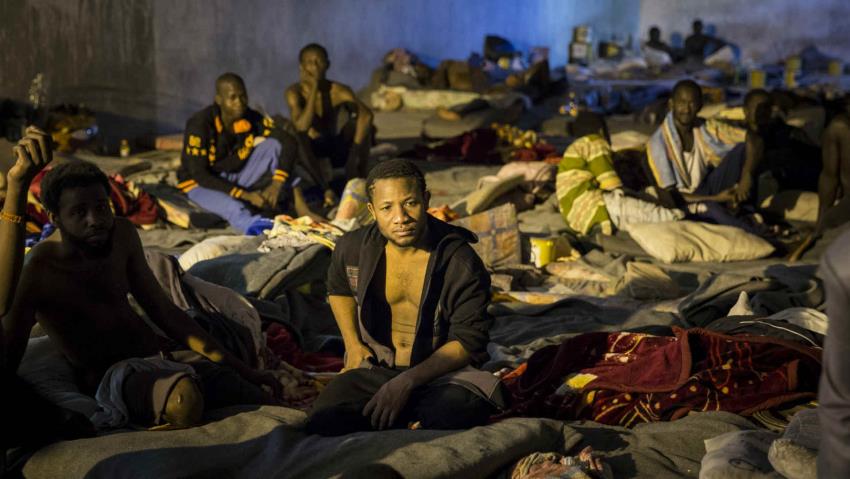 Head of the Libya's High Council of State, HCS, aligned with the UN-backed Government of National Accord (GNA) has held Egypt responsible for the bombing of a migrant camp in Tripoli in which at least 40 illegal migrants had been killed, Libya Express reports.
A drone airstrike believed carried out by the self-proclaimed Libyan National Army (LNA) loyal to east-based military commander Khalifa Haftar, landed Tuesday on Tajoura Detention Centre in Tripoli killing more than 40 migrants, wounding over 80 other located inside facility.
The air strike came amid Haftar's ongoing offensive to take control of the Libyan capital. The surprise military campaign started early April as part of the military commander's agenda against terrorism in the North African country.
HCS head Al- Mishri on Twitter laid the blame for the air strike on Egypt.
"The country that is currently presiding over the African Union is the same country that bombarded the African immigrants last night in Tajura," he said.
Egyptian President Fattah al-Sisi is currently the Chairperson of the African Union. The Egyptian leader is known a staunch supporter of Haftar's military campaign.
The UN, U.S and several countries and organizations have condemned the shelling but Haftar's LNA blamed one military aligned with the GNA of using the migrants as human shield.
Al-Mishri called for an international inquiry to identify those responsible for the airstrike.
"An international fact-finding mission is needed to hold the perpetrators of this crime accountable and put an end to these violations," he noted.