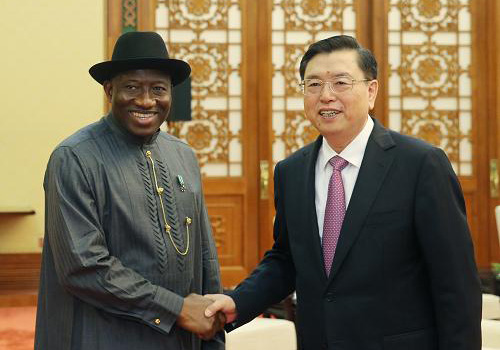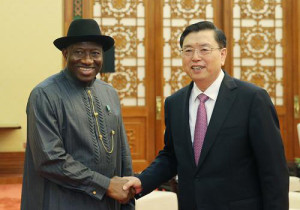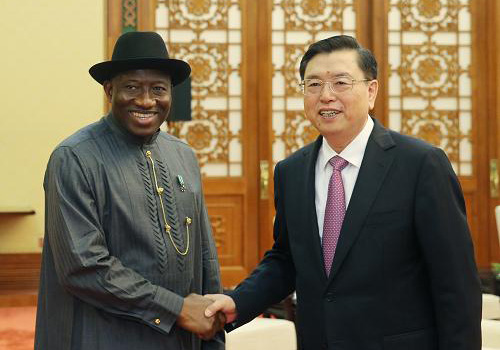 In his four-day visit to the People's Republic of China, the Nigerian President Goodluck Janathan has signed a low interest loan deal of $1.1 billion with the Chinese leader Xi Jinping in the Chinese capital Beijing.
The purpose of the loan is to help Nigeria strengthen and build certain infrastructures such as roads, airport terminals in four cities, and a light-rail line for the country's capital Abuja.
China has been recently investing hugely in African countries as a way of strengthening the markets for its finished goods. China has the world's fastest growing economy and second largest after the US, which makes it dependent on oil as a source of energy mainly from African countries. Reports have it the Chinese demand for oil is suppose to increase rapidly in the coming three years.
Nigeria, which is the largest oil producer in Africa, wants to strengthen and renovate its infrastructures to facilitate the supply of its oil and other natural resources to various markets. Nigeria is looking forward to enlarging its trade and economic relations, and also encourage Chinese investors to increase their investment in the country.
Addressing the Nigerian officials, president Xi Jinping pointed out that the two countries share a common goal of pursuing national development and therefore should collaborate for common benefit. He quoted a Nigerian proverb "A man cannot sit down alone to plan for prosperity," to support his statement.