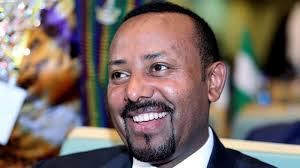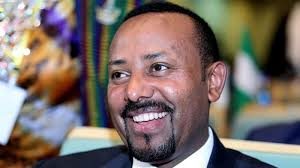 Ethiopian Prime Minister Abiy Ahmed has won the 2019 Nobel Peace Prize for his efforts to achieve peace with neighboring Eritrea.
He was awarded the prize Friday for his "efforts to achieve peace and international cooperation and for his decisive initiative to resolve the border conflict with neighboring Eritrea."
Ahmed worked with Eritrea's President Isaias Afwerki on the peace agreement, to end the two-decade long conflict.
"An important premise for the breakthrough was Abiy Ahmed's unconditional willingness to accept the arbitration ruling of an international boundary commission in 2002," the Norwegian Nobel Committee said in statement.
The prize is also meant to recognize all the stakeholders working for peace and reconciliation in Ethiopia and in the East and Northeast African regions, the statement said.