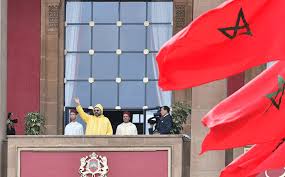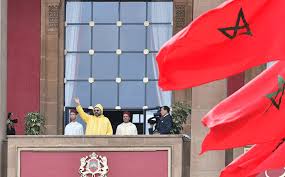 King Mohammed VI has called on the private sector, particularly, the banking and financial institutions, to support further the development process engaged in the country to bridge the social gap and speed up the social and economic take-off.
In a speech made on Friday before the members of the two houses of the parliament, the Sovereign said the government's efforts alone will not suffice to take up development challenges, which require the involvement of all stakeholders including the private sector.
"Thank God, Morocco has a vibrant, robust, professional banking sector which contributes to the resilience and development of our economy", stressed the Monarch, noting that Morocco's financial system is subject to strict regulatory controls that enhance trust in Moroccan banking sector which invested in a number of foreign countries, especially in Africa.
Actually, Morocco has one of the most advanced banking systems in Africa and its banks, mainly Attijariwafa Bank, BMCE, and BCP, have invested heavily around the continent in recent years.
However, several segments of Moroccan society, including the young entrepreneurs find it difficult to get loans besides the limited financial support provided to graduates for the creation of SMEs, added the King, stressing the need to change mentalities in the civil service and to put an end to behavior that impedes development and investment.
He urged the banking sector to show greater commitment and to be more effectively involved in the country's development dynamic, particularly with regard to financing investment projects and support for productive activities that create jobs and generate income.
King Mohammed VI also called on banks to play a greater social role in promoting development, especially by simplifying and facilitating access to loans, by being more open to self-employment projects and by financing the creation of SMEs.
He urged the government, Moroccan Central Bank and the Professional Group of Moroccan Banks to elaborate a special program destined to enable as many as young graduates from various social backgrounds to obtain financial support and fund small self-employment projects in a bid to facilitate their integration into social and professional life.
Huge opportunities are offered for export-oriented SMEs, especially those trading with Africa, explained the Monarch, calling on banks to invest in modern technology and innovative financial services to increase the number of Moroccans who have access to financing and banking services, thereby contributing to socioeconomic development.
However, this plan will not achieve its goals without the effective involvement of the citizens, who should shoulder their responsibilities and honour their loan terms and conditions, affirmed the Monarch, saying that building a country committed to progress and development and meeting the aspirations of the citizens requires all stakeholders to take concerted action.
The King then urged all stakeholders to show a keen sense of responsibility and commitment and put the nation's best interests above all other considerations, for the good of the country and the people.