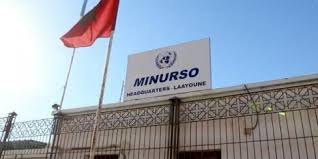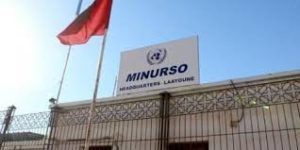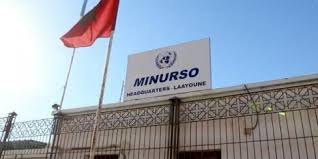 The UN Security Council decided, on Wednesday, to extend the MINURSO's mandate for twelve months, calling on the parties to the Sahara conflict to show "realism and a spirit of compromise to move forward" in the UN-led exclusive political process.
In its resolution 2494 adopted with a large majority, the Council extended MINURSO's mandate until 31 October 2020 and hailed "the serious and credible" autonomy plan offered by Morocco for a lasting solution of the Sahara regional conflict.
The resolution was submitted to the Council by the US, the penholder on Western Sahara. It marks a return to the 12-month mandate from the current six months. A 12-month mandate was the norm until 2018, when the US pushed for a six-month mandate to increase pressure on the parties to work towards a peaceful solution.
The text describes, once again, Algeria as a main party in the political process on the Sahara issue. It stresses the need to achieve "a realistic, practical and sustainable political solution" to the Sahara issue, "on the basis of compromise".
The Resolution calls for resuming talks between the next UN Sahara envoy and the parties to the regional dispute, namely Morocco, Algeria, Mauritania and Polisario.
It also urges the parties to advance the political process led by the UN Chief and to show political will and work in an atmosphere conducive to dialogue, ensuring the implementation of Security Council resolutions since 2007, which corresponds to the date of the submission by Morocco of its autonomy initiative.
In its resolution 2494, the Security Council affirms that a political solution to this long-standing dispute and the strengthening of cooperation amongst Arab Maghreb Union member states would contribute to stability and security, which will boost the creation of jobs, growth and opportunities for all the peoples of the Sahel region.
The Council welcomes the momentum spurred by the two round table meetings held on the Sahara (December 2018 and March 2019) in Geneva at the initiative of former personal envoy of the UN Secretary General Horst Köhler who had agreed with the parties to the conflict to hold a new meeting "in the same format".
The UN body renews its "full support for the ongoing efforts of the Secretary-General and his next Personal Envoy to maintain the renewed process of negotiations in order to achieve a solution to the Sahara issue".