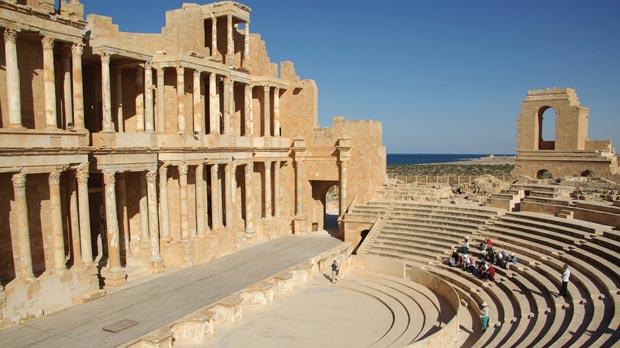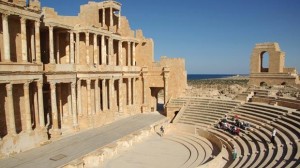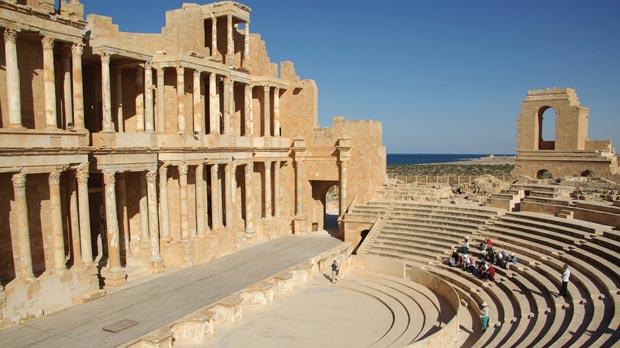 At the end of a Tripoli Tourism conference in cooperation with the United Nations World Tourism Organization (UNWTO), it was concluded that Libya, with its five UNESCO World Heritage sites, could make tourism its biggest revenue provider after oil.
Tourism Minister, Ikram Abdulsalam Iman, said that the development of the sector is held back by the lack of infrastructures and qualified human resources. The country is blessed with a rich history, Roman and Greek ruins, pre-historical sites, a Mediterranean coastline and a vast desert which can all serve as major attractions but the minister deplored that that "the ministry does not have enough terms of reference in order to work on the implementation of programs freely." The invitation of the private sector to stimulate the sector is highly considered.
Libya's tourism has the potential to employ hundreds of thousands of jobs in the tour and hospitality. Euromonitor International, a management consulting firm, believes it can compete with Morocco, Tunisia and Egypt if it's well structured. The firm added that "with the right strategy and once a solid government is in place to implement it, Libya may become a leading tourism destination."
The head of antiquities department at the coastal city of Sabratha, Mohammed Bujila, said "people no longer come to Libya as tourists." The town used to have more than 20,000 tourists per annum during the previous regime. In 2010, official data claim that Libya had 32,000 visitors from outside North Africa and the GCC.