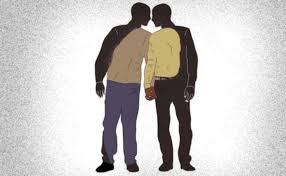 The president of Zambia Edgar Lungu has asked the United States to withdraw its ambassador, after the diplomat criticized the jailing of two men for being in a gay relationship.
Last month, the US ambassador to Zambia, Daniel Foote, said he was "horrified" when a judge sentenced the men to 15 years in prison. He called on the government to review the case.
Washington gives the country $500 million in support a year, he says, but has little to show for it in terms of cooperation and human rights.
In his statement, Foote chided the Zambian government for its treatment of sexual minorities and for its interactions with the United States. "Let us stop the facade," he implored, "that our governments enjoy 'warm and cordial' relations. The current government of Zambia wants foreign diplomats to be compliant, with open pocketbooks and closed mouths."
President Edgar Lungu said he did not want people like Mr Foote in the country. He said he was waiting for a response from Washington.
"We are saying no to homosexuality," Lungu said in comments broadcast by Sky News earlier this month. "When you are tying it to aid, if that is how you are going to bring your aid, then I'm afraid the west can leave us alone in our poverty. And we'll continue scrounging and struggling."
Homosexual relationships remain illegal in Zambia under British colonial-era laws.