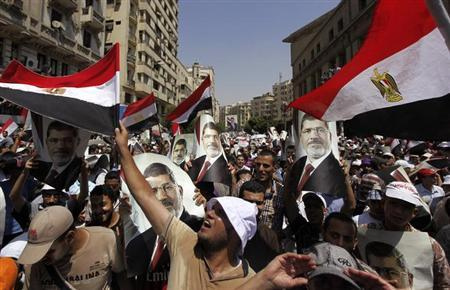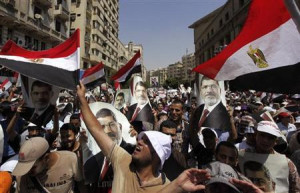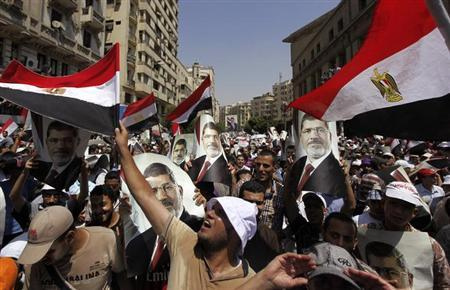 Political crisis and civil disobedience in Egypt have reached new heights as multiple events took place within the capital. Morsi's family have decided to release a statement declaring that it will take legal actions against General Al-Sisi and his group. Pro and anti Morsi supporters clashed in Cairo while the new government continues its call for calm.
Mohammed Morsi's family is accusing "Al-Sisi the leader of the bloody military coup, and his putschist group" of "kidnapping" him. In a statement read out by his daughter, Shaimaa, the family announced that it will be "taking local and international legal measures" and holds the military responsible for Morsi's wellbeing.
Egyptian authorities acknowledge having Morsi and claim that his detention is for his own interest. The family hasn't seen him since his removal. Osama, one of his sons described it as the "embodiment of the abduction of popular will and a whole nation." He added that Al-Sisi has been warned "against harming the life, health or safety of the legitimate president, our father."
Pro-Morsi supporters are determined to stay on the streets until his return as Egypt's president. Despite continuous calls for reconciliation by the new government, pro and anti morsi supporters clashed near Tahrir Square, leaving several people dead. The group which provoked the fight couldn't be established and some of the victims died from gunshots. There are reports that both groups have firearms.
Interim president, Adly Mansour, has called for "a new page in the country's book with no hatred, no malice, (and) no division" during his message to mark the 1952 revolution anniversary. His cabinet has also urged all parties to get involved in solving the country's crisis and pave the way forward.