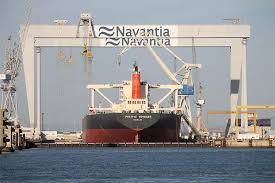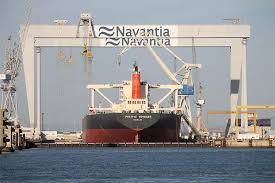 The Moroccan navy have placed an order for the purchase of two Spain-made patrollers. The deal is worth €260 million.
Spanish state-owned shipbuilding company Navantia will build the two high class military vessels, Far-Maroc, a website specializing in Moroccan defense news, reported.
The company, which operates a plant in Casablanca specializing in maintenance and boat part making for Morocco's navy and which offers its services to both military and civil sector, will provide maintenance services after the sale.
This military transaction comes at a time when Morocco has decided to delimit its maritime borders. However, Spain knows very well that Morocco will not use these ships for war purposes, but will rather use them for surveillance of the Strait of Gibraltar.
The military deal between the two countries is the first in over 30 years. The two sides had long ceased military collaboration and the North African country turned to France and the Netherlands for the purchase of its maritime equipment.
Madrid and Rabat however enjoy close collaboration on several fronts including fight against terrorism, drug trafficking, and illegal migration.