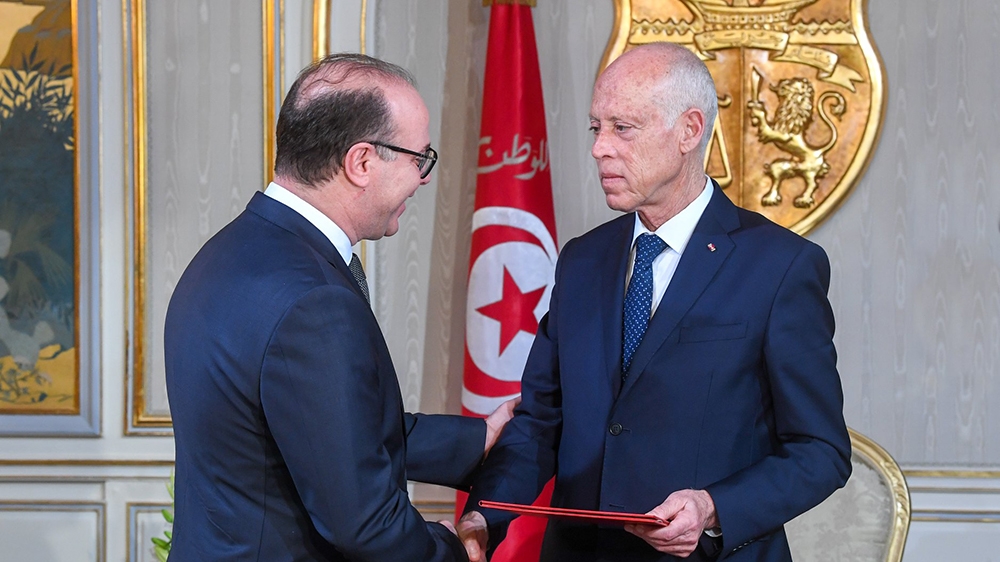 In Tunisia, former finance minister Elyes Fakhfakh was named Prime Minister-designate by Tunisia's president late Monday.
Newly elected President Kais Saied "on Monday mandated Mr Elyes Fakhfakh with forming a government as soon as possible," the presidency said in a statement.
Fakhfakh's proposed cabinet will have to gain the approval of a divided parliament, which this month rejected an earlier attempt to form a government.
President Saied, who was also elected in October, has no natural allies in the chamber and there is little sign of possible alliances to form a new government coalition.
Since the 2011 revolution that toppled long-ruling President Zine El Abidine Ben Ali, Tunisia has been trying to revive a struggling economy but unemployment continues to affect the population, especially the young, and inflation is eroding an already low purchasing power.
The choice of Fakhfakh, 48, underscores the economic priorities following a decade of low growth, high public debt and declining services.
If Fakhfakh fails to form a government, the next step would be the dissolution of the assembly.
Fakhfakh, was named minister of tourism in 2011 before serving as minister of finance from December 2012 to January 2014.
The Tunisian constitution splits power between the head of state and the government, leading to several periods in recent years of political struggles between the two.