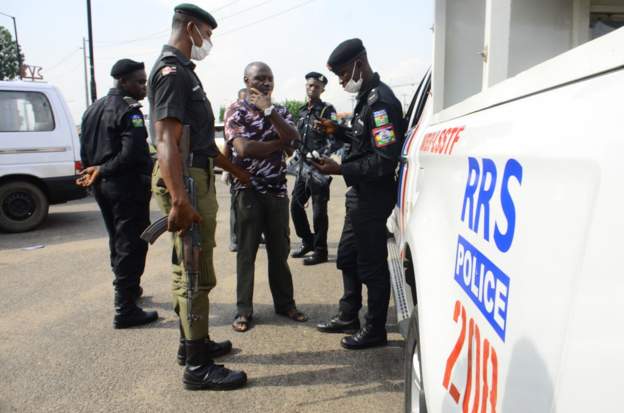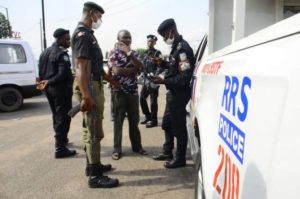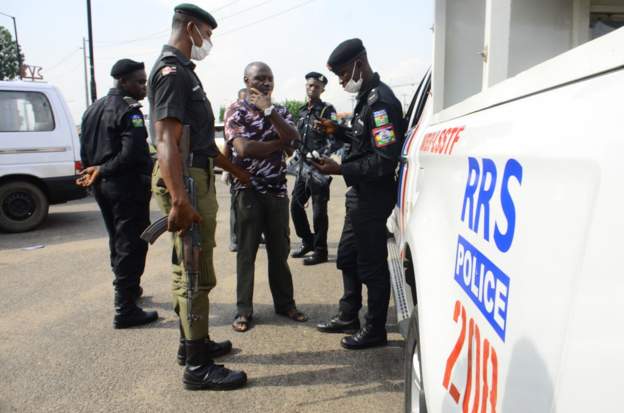 In a report released late on April 16, the Nigerian National Human Rights Commission said it had received and documented "105 complaints of incidents of human rights violations perpetuated by security forces" in 24 of Nigeria's 36 states and Abuja, the capital.
The violations happened during the enforcement of measures to curb the spread of COVID-19.
At least 18 people in Nigeria have been killed by security forces, according to the report.
The commission noted the tally of killings was higher than the recorded toll from COVID-19. According to official figures, the country has registered more than 400 confirmed cases, including 12 deaths.
The commission accused the security agents of "excessive or disproportionate use of force, abuse of power, corruption and non-adherence to national and international laws, best practices and rules of engagement."
Nigeria has imposed a total lockdown in Abuja, the commercial capital Lagos, and neighboring Ogun state. It has also set restrictions in other regions in a bid to contain the virus.
Many other countries on the Continent, including Togo, are also witnessing similar violence due to curfew and lockdown enforcement.