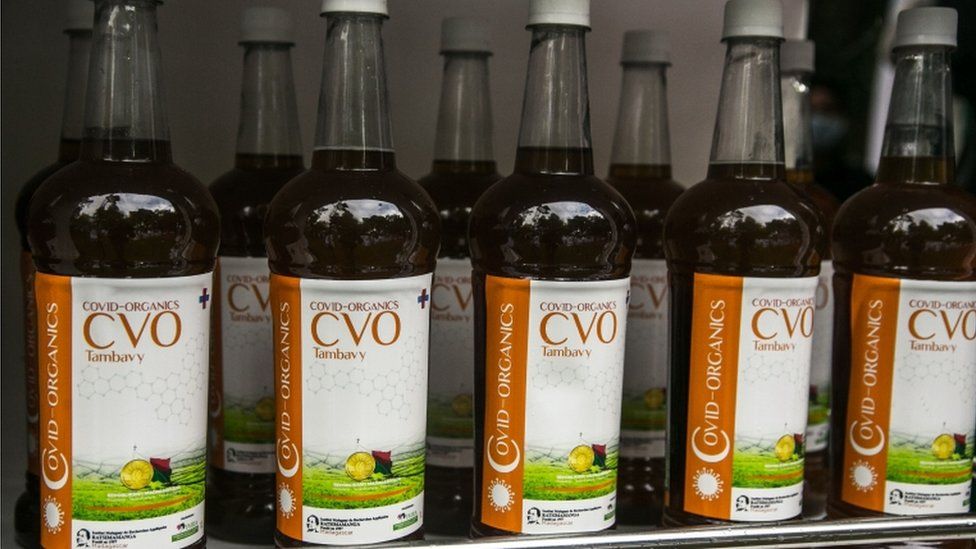 A plane chartered by Equatorial Guinea arrived on April 29 in the afternoon to bring back 1.5 tons of Covid-Organics. A decoction based on Artemisia, a plant used in particular in anti-malarial drugs.
The remedy produced in Madagascar, is supposed to have preventive and curative effects on Covid-19 according to the Malagasy presidency. For the past two weeks, the Head of State, Andry Rajoelina has been holding talks with his counterparts from African countries.
Though there are no data to prove the effectiveness of Covid-Organics in treating coronavirus patients since clinical studies are still ongoing, Equatorial Guinea has received a donation of just over 10,000 doses of this remedy. According to the Malagasy presidency, several countries on the continent have expressed interest in this decoction.
A plane from Guinea-Bissau is due to land today on the Big Island. During his meeting with Andry Rajoelina, Umaro Sissoco Embalo, the head of state of Guinea-Bissau, said that "he could pick up the packages in Madagascar and distribute them to the members of ECOWAS, that is to say 15 countries. This has already been agreed with Senegal and Togo in particular," said Lova Hasinirina Ranoromaro, Director of Cabinet of the Malagasy presidency.