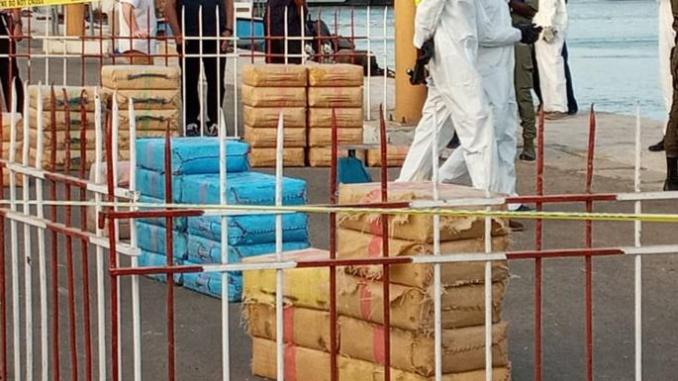 The Senegalese navy seized off the coasts of the African country this week 5.1 tons of cocaine, the largest seizure in the history of the West African nation used as transit by global traffickers.
Fouladou, the coast guard, on April 28 at dawn, Le360.ma reports, intercepted a vessel; Ainez, carrying 5.145 tons of cocaine.
They also arrested the occupants; two Columbians and a Spanish drogue traffickers, the online media said.
The vessel and the shipment were brought back to the navy base at the Dakar harbor. The three foreigners were convicted for drug trafficking and were handed to scientific police, customs, gendarmerie and Central Office for Illicit Drug Traffic for further investigation.
The seizure is unprecedented as it amounts five times last year confiscation; 1,027 kg.
The West African country is major transit route for Latino Americans to reach Europe where have established networks to sell the drogue. The mostly use commercial flights to depart from the African country.