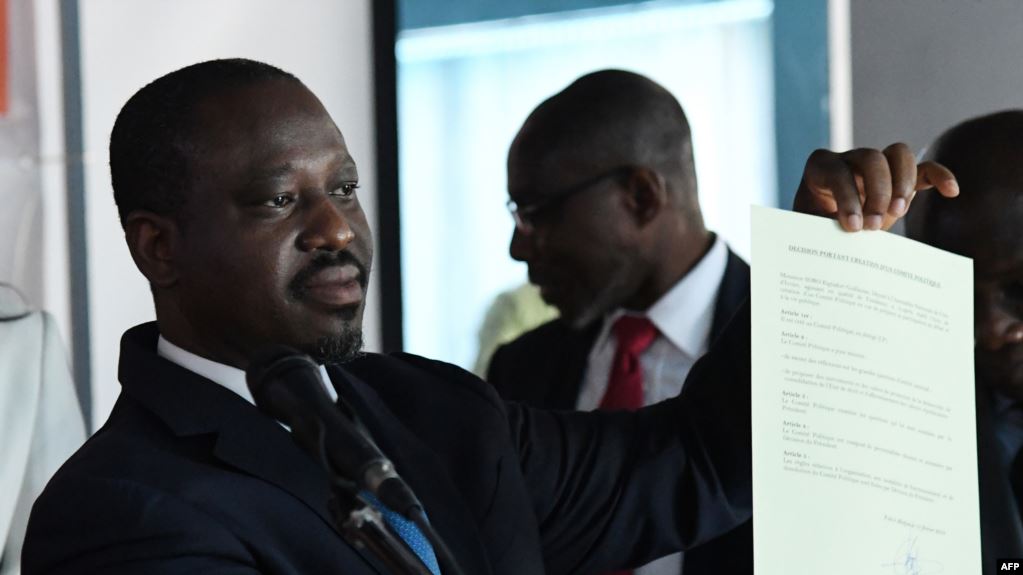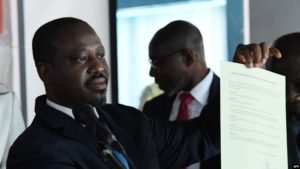 New elements have emerged in the so-called "Guillaume Soro" case in Côte d'Ivoire. At a press conference on Tuesday, Prosecutor Richard Adou announced 19 new arrests in the case.
Nineteen people were recently arrested in connection with the investigation into the alleged insurrection attempt orchestrated by MP Guillaume Soro, Prosecutor Richard Adou said at a news conference.
He said that the arrested individuals included 14 military personnel, two senior officers and 12 non-commissioned officers, and five civilians.
Fifteen of these persons were charged and placed under a committal order on April 17 for "conspiracy or undermining state security, or complicity", in particular for attempting to conceal weapons. The magistrate reassures that the investigation is continuing and the whole truth will be told in this high-profile case.
The headquarters of the Generations and Peoples in Solidarity movement chaired by the former parliament Speaker Guillaume Soro was raided.
A lot of "military communication equipment was discovered, including a device for recording the movements of the armed forces, as well as documents that leave no doubt about the actions and objectives of this political movement", insisted the Public Prosecutor of the Republic, who concluded that the movements' headquarters "was used for storing weapons".
"The searches had led to the seizure of "50 Kalashnikov AK-47 rifles, 12 rocket launchers and four machine guns," he added.
On Tuesday 28 April, a criminal court in Abidjan sentenced Guillaume SORO to 20 years in prison and a fine of 4.5 billion FCFA (6.8 million euros), confiscation of his house and deprivation of civil rights for 5 years. A sentence that eliminates the former rebel leader from the 2020 presidential race.
Guillaume Soro denounced a parody of justice while reiterating: "I remain a presidential candidate and I will win."
Long time an ally of Ivorian President Alassane Ouattara, whom he helped, as leader of the rebellion, to come to power during the post-electoral crisis of 2010-2011, Guillaume Soro became Prime Minister, then Speaker of the National Assembly, before breaking with the Head of State in early 2019.