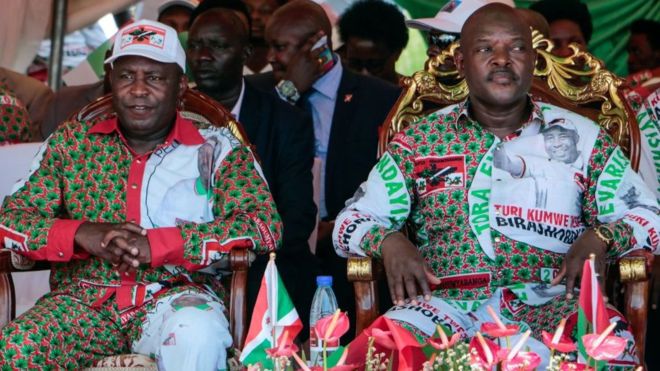 A triple ballot was held in Burundi where the presidential election overshadowed the other two, legislative and communal elections.
The election is meant to usher in the first democratic transition in 58 years of independence for the impoverished east African nation, after widespread international criticism of its last election in 2015, when Nkurunziza ran for a third term.
Without much suspense, the candidate for power Evariste Ndayishimiye is given the victory because of the stranglehold of his party on the state, this election was expected because it allows to turn the page on Pierre Nkurunziza, in power for 15 years. Yet his shadow still hung over this vote.
The BBC has confirmed that Facebook, WhatsApp and Twitter are not accessible since the vote day.
Only those using Virtual Private Networks (VPN), which mask a user's identity, can access the social media sites.
The party of Agathon Rwasa, the main opponent of Evariste Ndayishimiye denounced on Wednesday "massive fraud" including ballot box stuffing, multiple votes, and a real manhunt against his representatives, arrested or chased by hundreds of polling stations. The electoral commission and the police speak for their part of "elections that went very well, in a calm and peaceful atmosphere".