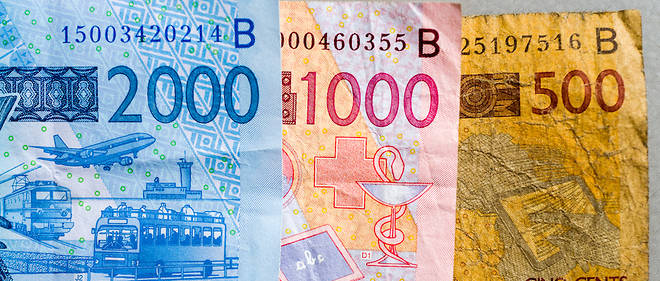 The bill ratifying the end of the CFA franc was adopted on Wednesday 20 May in the Council of Ministers by the French government. This text formally validates the transformation of the West African currency which will change its name to eco. It is a new step after the announcement made on December 21 by Emmanuel Macron and Alassane Ouattara.
The reform concerns eight member countries of the West African Monetary Union: Benin, Burkina Faso, Côte d'Ivoire, Guinea-Bissau, Mali, Niger, Senegal and Togo. It had been in the pipeline for at least three years and was concluded after lengthy negotiations between France and the countries concerned in the last half of 2019.
What will change is first of all the name of the currency. The CFA franc will become the eco. But the real in-depth change is the breaking of the "technical" links between the countries concerned, the Treasury and the Bank of France. France will no longer co-manage the West African currency with the States concerned.
Another change is that the Central Bank of West African States will no longer have to deposit half of its foreign exchange reserves with the Bank of France. This obligation was perceived as a humiliating dependence on France by all those who worked for this reform. France will also leave all WAEMU decision-making and management bodies. But Paris will continue to offer guarantees in the event of a monetary crisis.
It will take even longer for the former franc zone to join with the other countries of ECOWAS to build a single currency. In the ECOWAS zone, some people, particularly Nigeria, do not look favorably on this reform.