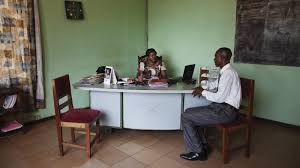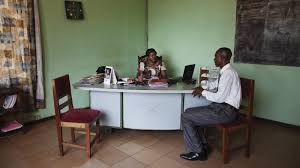 The suspension of income tax collection in DR Congo, decided at the end of March to cushion the coronavirus crisis, will not have lasted the three months initially announced.
Since last April, the authorities, wanting to mitigate the harmful effects of the pandemic on civil servants, had decided to suspend the 15% levy on the salaries and bonuses of civil servants and government employees. The collection will resume at the end of this month, said the tax department.
In the end, therefore, only April pay and bonuses will have escaped the 15% withholding tax. The tax department, which is already recording large deficits, estimated that this measure cost the public coffers $11 million.
The DRC is now sorely lacking in revenue with the closure of borders and the reduction of mining production, at the time the IMF had asked the government to increase its revenue in order to be able to access its aid. Trade unions believe that the authorities would do better to reduce the living standards of public institutions rather than drain meagre salaries.
For one trade union leader, the government's U-turn is "not only suicidal, but also discriminatory". Rather than taking $11 million from the meagre salaries of civil servants, this official suggests that the government reduce the lifestyle of the institutions.