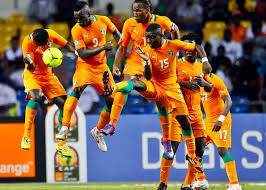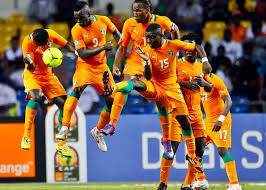 Ball is no longer round in Africa where all football championships have come to a standstill because of the pandemic. The clubs, which are also companies, are organizing themselves to survive and are waiting for help from the parent company, FIFA.
In Burkina Faso, football players are in a grey area. With the exception of a handful of big clubs, especially in the capital, the others have partly stopped paying salaries. "Generally, salary arrears range from three to five and a half months. All economic activities are slowing down, and this has made it difficult to finance the teams," explains Sita Sangaré, president of the Burkina Faso Football Federation.
Sponsors, mostly private companies, have their own difficulties and can no longer come to the rescue of the teams.
In Abidjan, the big club Asec Mimosas had to stop all its income-generating activities. "We stopped training the professional team, we had to stop our training center. In our sports complex we have a hotel, so we had to close it down. We also have sports and leisure activities for children from Abidjan, so we had to stop. We also have a radio, the first sports radio in Côte d'Ivoire, whose activities had to stop because there is no more sport, neither in Côte d'Ivoire nor abroad," says Benoit You, the director general of Asec Mimosas.
However, Asec has been able to pay its players for the past two months, as the club's business model is based on player transfers, particularly to Europe, which provides a steady income, but this year is likely to prove difficult. "The period from May to August is an important time for us to transfer our players. And now, today, there are no possible transfers, so that's a big question mark and a big concern for us," continued Benoit You.
Ivorian clubs can also count on television broadcasting rights, in particular with the Canal Plus group. "The TV rights that had to be paid for were paid in full to each of the 14 first division clubs. They all received the sum of 70 million per club. But a league 1 club in Côte d'Ivoire today is a minimum of two hundred million CFA francs, around three hundred thousand euros, annual budget. So you can see the "gap" between what the league can make available through TV rights and what clubs still have to look for to make ends meet," says Sory Diabaté, the first vice-president of the Ivorian Football Federation.
The fact remains that African clubs are reduced to waiting for help from FIFA, the International Federation. It has already decided to release the second part of an annual subsidy of 920,000 euros per association more quickly. But on the one hand, some like the Ivorian FA are still waiting for the check and on the other hand, the money should be used primarily for operating costs and not for clubs. To help them, FIFA has promised to set up an emergency fund, the size of which is not yet known.