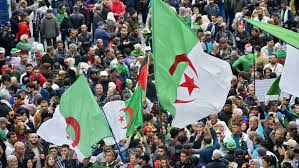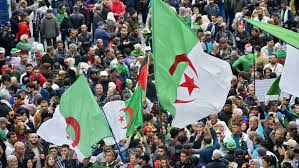 Algeria Wednesday recalled its ambassador to France for consultations in reaction to the broadcast of two documentary films on the democratic revolution, also known as Hirak, on public TV channels that it deems attack on its people and institutions.
The Algerian foreign ministry in a statement said the broadcast of the clips on France 5 and la Chaine Parlementaire, on May 26, under the pretext of freedom of speech, are attacks on the Algerian nation, its institutions and chiefly the army.
The statement stressed that the recurring broadcasts reveal the ill intentions of certain people who do not want the establishment, after 58 years of independence, of peaceful relations between France and Algeria on the basis of mutual respect and balance of interests without any concession or blackmail.
The two documentaries, "Algérie mon Amour [Algeria my love]" and "Algerie: Les Promesses de l'Aube [Algeria: The Dawn promises]" of journalist and director Mustapha Kessous, depicted the revolution that shook the oil-rich country last year and led to the overhaul of the previous regime, including the resignation of longtime President Abdelaziz Bouteflika forced by the army to step down in April 2019, after 20 years in power.
The army led by late Chief of Staff Ahmed Gaid Salah ruled the country until December amid daily demonstrations calling for the removal of oligarchs in the entourage of Bouteflika. Incumbent President, Abdelmadjid Tebboun a former senior official of the regime, touted as Salah's protégé, won the unpopular December elections boycotted by thousands of Algerians.
Street protests continued after the presidential elections until the president ordered a halt under the pretext of state of emergency caused by the ongoing covid-19 pandemic.
Several journalists, rights and pro-democracy activists have been detained and jailed in connection with the protests, which the government says are funded from abroad.