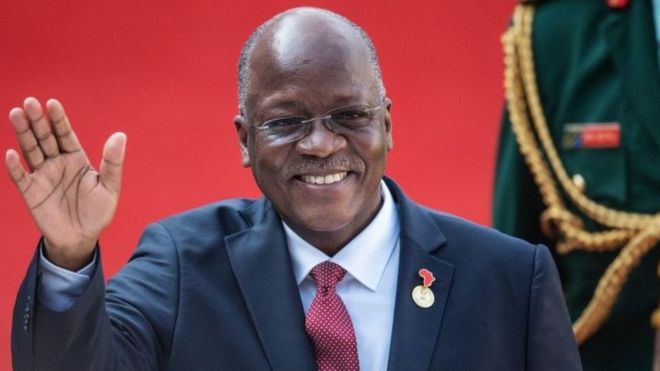 Tanzanian President John Magufuli said Sunday in a church in the capital Dodoma that the country was "free of coronavirus" thanks to the prayers of its citizens.
"We prayed and fasted for God to save us from the pandemic. And God has heard us," he told the congregation.
Magufuli has repeatedly said the health crisis has been exaggerated and urged people to attend services in churches and mosques, saying that prayers "can vanquish" the virus.
Since the end of April, Tanzanian authorities have refused to release statistics on the number of cases and deaths in the country.
The latest tally was on April 29, reporting 509 positive tests and 21 deaths.