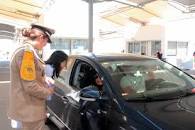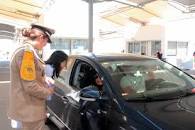 "Operation Marhaba 2020", the summer transit operation of Moroccans living in Europe, organized annually to facilitate the crossing of expatriates between the host countries and their homeland, will not take place this year.
The announcement was made Monday by Moroccan foreign minister at the Parliament. This annual transit operation will not take place because it "requires preparation since April to ensure coordination with several countries and institutions", he explained.
In April, there was no preparation and everything was shut down due to the coronavirus lockdown with the closing of European borders, added the minister.
In Madrid, the authorities were waiting for a response from the Moroccan government as Juanma Moreno, President of Andalucia's regional Govt. has called for the cancellation of the transit operation over concerns of maintaining a safe social distancing during this complex crossing operation which used to start mid-June.
In May, Spanish Interior Minister Fernando Grande-Marlaska had said that this transition, which requires huge logistic resources, cannot be held in June due to covid-19 pandemic. Some press reports have suggested that it could be held in July.
More than 750,000 vehicles crossed Spain between June and October last year. Most of the nearly 3 Million Moroccan expatriates who spend their holidays in their homeland make the trip by car.