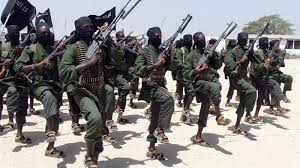 The Somali terrorist group on Tuesday carried out a suicide attack on the TurkSom military academy near Mogadishu, killing at least two people and injuring two others. This is the first time that the Islamist movement has targeted this site inaugurated three years ago to train future Somali soldiers.
The bomber is believed to have mingled with future recruits waiting outside the base entrance. The intruder was spotted, an altercation took place, and the bomber detonated his bomb in front of the site, near a school.
The death toll is relatively low, but the symbol is notable. Opened in 2017 after a $50 million construction site, TurkSom is Ankara's largest overseas base. Two hundred Turkish soldiers train future Somali soldiers there. Four battalions have already been trained, and some have already faced the shebabs.
Attacks on Ankara's interests are therefore regular in Somalia. Whether against engineers in January and December or against diplomats in 2015 and 2013. The experts believe, moreover, that the danger will increase with Turkey's announced participation in future Somali oil explorations.