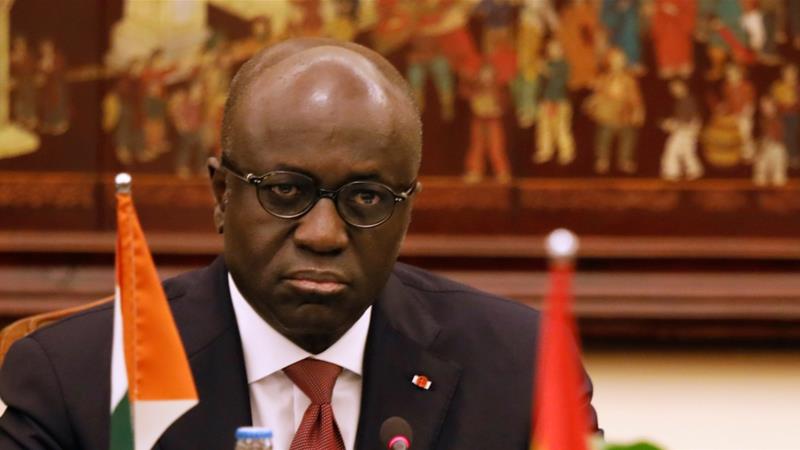 Alassane Ouattara's former relative, Marcel Amon Tanoh, announced his candidacy for the presidential election in Côte d'Ivoire. Former Minister of Foreign Affairs, he has not yet specified the political movement to which he will join in this election.
Former Foreign Minister Marcel Amon Tanoh, a former close to President Alassane Ouattara, declared himself a candidate for the October presidential election in Côte d'Ivoire, a dissenting candidacy from the ruling party which had been anticipated since his resignation from the government in March.
"I have decided to run as a candidate for the next presidential election," said Marcel Amon Tanoh, 68, in a short speech of less than ten minutes in front of journalists, without the presence of activists, in a luxury hotel from Abidjan.
"I want to be the link between the State and the People, between respect for our traditions and our desire for modernity," he said, stressing the importance of peace and reconciliation between Ivoirians after the decade of politico-military crisis of the 2000s, a dominant theme of national politics.
Long close to President Ouattara, of whom he was chief of staff during his first term, Marcel Amon Tanoh hoped to be appointed by the Rally of Houphouëtists for Democracy and Peace (RHDP, in power) to run for his succession in the next presidential.
Prime Minister Amadou Gon Coulibaly (who died on July 8 of a heart attack) having been preferred to him, Marcel Amon Tanoh, who had been Minister of Foreign Affairs since 2016, had resigned a week later on March 19.