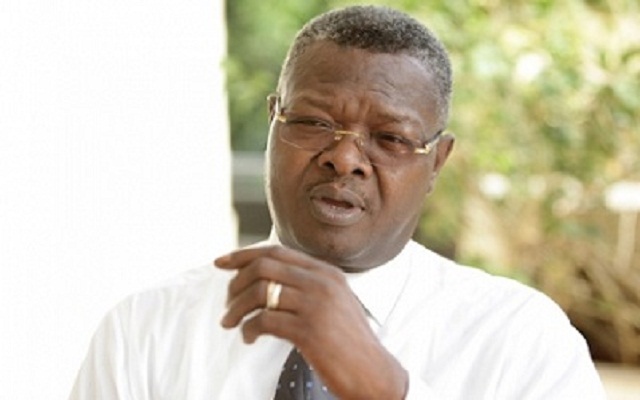 Gabriel Agbéyomé Kodjo has been missing since 9 July, when he was due to respond to a summons from the judge along with some opposition leaders. He is no longer at home and is the subject of an international arrest warrant. Despite everything, through social networks, Gabriel Agbéyomé Kodjo speaks and continues to proclaim that he is the winner of the February 22nd presidential election and appeals to the international community.
It is because he claims victory that he is being persecuted and his life threatened, he believes. "I demand the victory of the Togolese people to revive the country. And it is because of this claim that I, my family and the patriots who were in my house were subjected to police violence. Since April 21, they have been in prison. That's also why an international arrest warrant was issued against me. I went underground because my life is threatened. »
"They are used to winning elections," he said, addressing the government. This time, it is the sovereign people who won," the former Prime Minister added. For him since May 3, the date of the swearing in of President Faure Gnassingbé, the government has been voiceless, paralyzed; activities are also paralyzed in all sectors, banditry is increasing. He "calls on the international community to intervene in Togo and I urge a halt to the prosecution of those who think otherwise than those in power. » Gabriel Agbéyome Kodjo does not say where he is or who threatens his life.