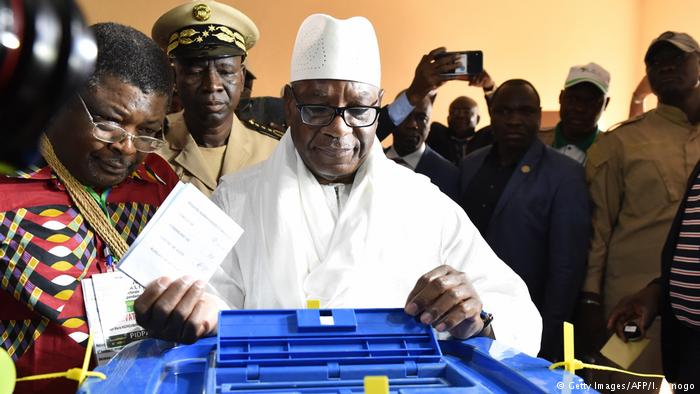 Goodluck Jonathan, the former Nigerian president, mediator of the Economic Community of West African States (ECOWAS) in the Malian political crisis, went on Wednesday to the Malian town of Nioro to meet the religious leader Bouyé Haïdara, very influential in Malian political life. According to several sources, the sheriff of Nioro advocated peaceful negotiations to find a way out of the political crisis.
The former President of Nigeria and his delegation were received for 4 hours by the religious leader of the locality of Nioro.
According to the latter's entourage, "the discussions took place". The religious leader Bouyé Haïdara appreciated that the sub-region sent a strong emissary to him, added another member of his entourage.
For his part, a member of the delegation of the sub-regional institution confirms these remarks and insists: the sheriff of the locality of Nioro intends to maintain contact with ECOWAS.
Moreover, on another point, Haidara was clear: only dialogue can resolve the political crisis that Mali is going through. He intends to take an official position on this crisis during his weekly sermon scheduled for this Friday.
It is therefore rather gratifying that the former Nigerian president has returned to Bamako. He devotes the rest of his time to trying to tune the violins between President IBK and his opponents, with the result that a possible direct dialogue is possible.