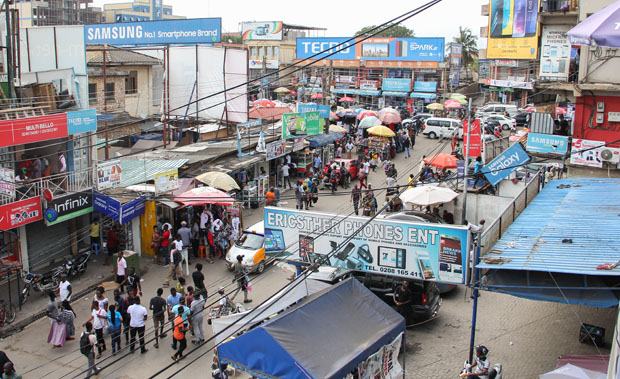 Nigeria reacted after the release of a video showing Ghanaian law enforcement forces forcibly closing the shop of a Nigerian merchant in the capital, Accra. Nigerian shopkeepers are complaining about new controls by the Ghanaian authorities. This episode is a reminder that tensions are recurrent between the two largest economies of ECOWAS.
The video at the origin of the controversy was shot by a Nigerian trader, who explains that he has been living in Ghana since 2007. It shows the Ghanaian police burst into his shop, the man shouting and accusing the officers of demanding $1 million to continue his business.
According to the Nigerian Traders Union in Ghana, the country's authorities now require them to employ "at least 25 Ghanaian workers" and to pay a specific tax. This would amount to "1 million dollars", according to the Nigerian association.
The case has obviously been taken very seriously by Abuja, as Foreign Minister Geoffrey Onyeama met with Union representatives earlier this week.
The minister promised an inquiry and diplomatic consultations. Nigeria also intends to determine whether Ghana is complying with the trade treaties in force within ECOWAS.
At the end of June, a diplomatic crisis had already erupted between the two countries after armed men destroyed a building of the Nigerian embassy in Ghana.