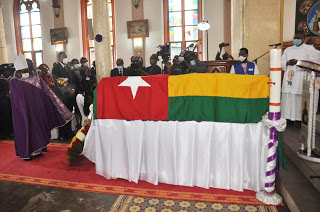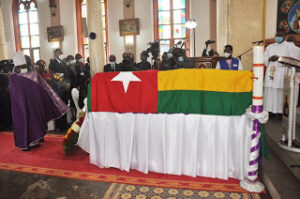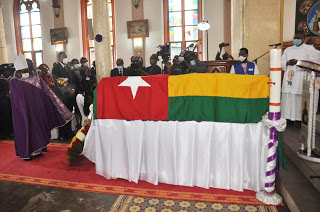 Several African personalities joined the Togolese nation on Thursday August 20 to bid a final farewell to Edem Kodjo, who passed away on April 11.
After tributes to the son of the land a few days ago in his village, farewells to the former Prime Minister took place in the Sacred Heart of Jesus Cathedral in Lomé.
Togolese Foreign Minister Robert Dussey spoke of a man of excellence who accomplishes what he does with passion. "Grandeur and elegance, vision and anticipation, insight and generosity are among the intrinsic qualities of the personality of the illustrious departed."
Edem Kodjo, the diplomat, also served as secretary general of the now defunct Organization of African Unity.