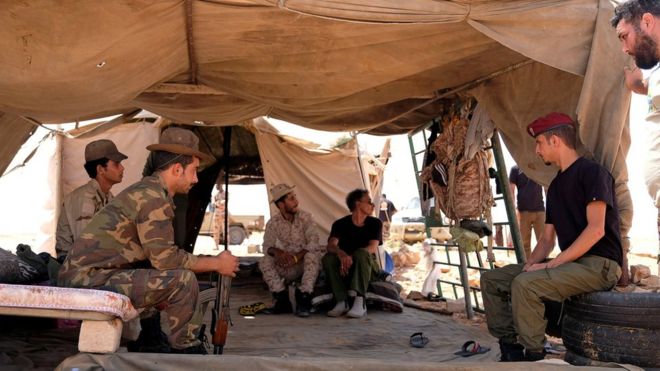 It is a hopeful announcement in Libya: the Government of National Unity and the Parliament of Tobruk, the two rival authorities in the country, are announcing a ceasefire and the holding of elections.
In two separate communiqués, the two factions vying for power announced a cessation of fighting and the holding of elections in the country.
Fayez al-Sarraj, the head of the Tripoli-based, UN-recognized Presidential Council of the Government of National Unity (GNA), has ordered an immediate ceasefire. He also called on social networks for "presidential and parliamentary elections to be held next March".
For his part, Aguila Saleh, the president of the "Eastern Parliament" in Tobruk, announced elections, but without bringing forward a date, while calling on "all parties" to observe "an immediate ceasefire and an end to all fighting on Libyan territory". Aguilah Saleh, together with some of the parliamentarians, supports the strong man of the eastern clan, Marshal Haftar, whose signature does not appear surprisingly on the communiqué.
However, we must remain cautious and not view the announcement by the two Governments as an announcement of a lasting peace agreement and a return to stability in the country. After all, since the fall of the former dictator Muammar Gaddafi in 2011, Libya has had many hopes of peace, but without really achieving it.
Nevertheless, several countries have welcomed the news. Immediately after the release of the communiqués, Egyptian President Abdelfattah al-Sissi, whose country had considered deploying troops to Libya, welcomed the announcement by the rival authorities.