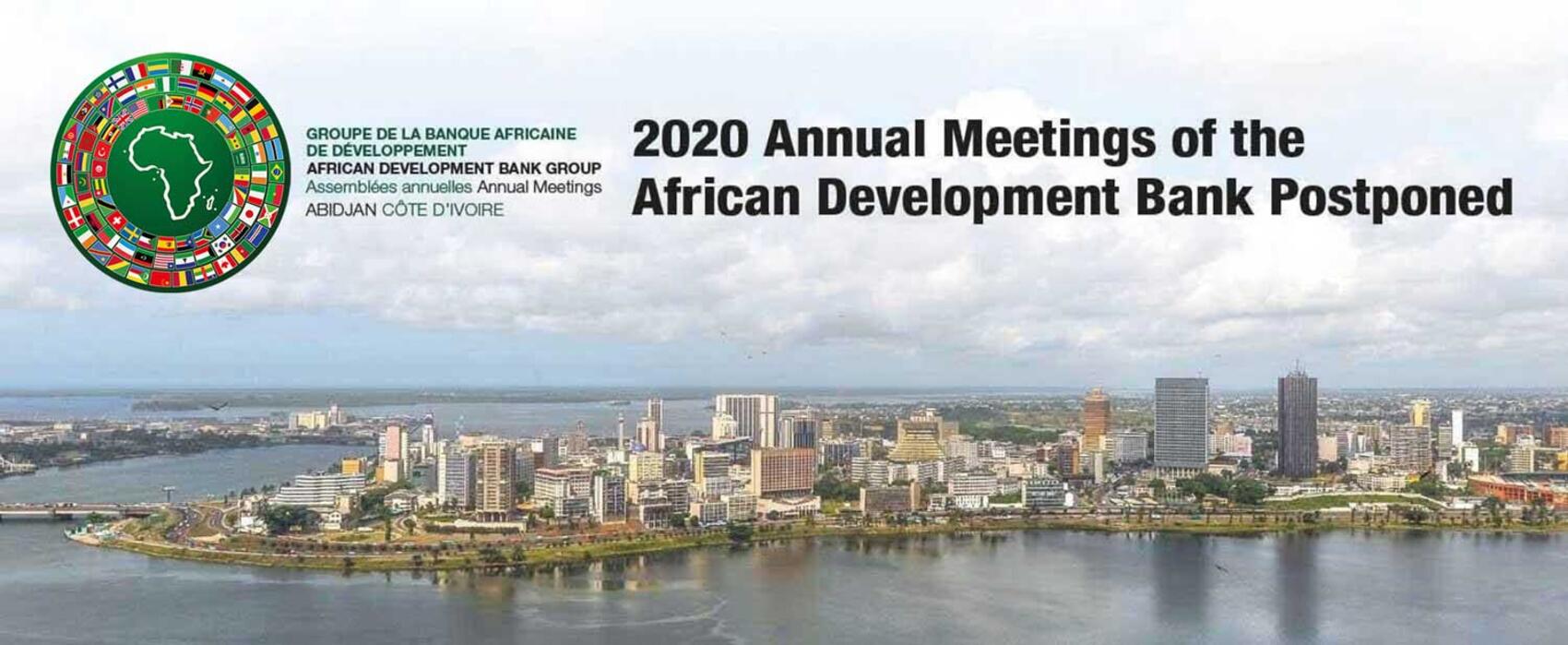 This had never happened in the history of the African Development Bank since its creation in 1964. For the first time, the main financing institution of the African continent holds this August 26-27 its annual meetings in virtual mode because of the Covid-19 pandemic. Exit therefore the noise of corridors, rumors of the Hotel Ivoire-Sofitel where the last meeting of governors was held in Abidjan in 2015.
The theme of these annual meetings is also related to the global disease, "How to rebuild Africa after the pandemic.''
The 54 African countries and the 27 non-African countries members of the Board of Directors will also have to choose a new president. The Nigerian Akinwumi Adesina, cleared of accusations of prevarication and favoritism, is the only candidate in the running.
Cleared at the end of July by a panel of independent experts with accusations of favoritism and prevarication, Akinwumi Adesina is now calmly approaching the General Assembly, which may or may not offer him a second five-year term.
The only candidate in the running, Adesina enjoys the full support of Nigerian President Muhammadu Buhari, and to further strengthen his position, Abuja has strengthened its position as the largest shareholder of the AfDB, practically doubling its voting rights.
One way to influence the outcome, since the election of the AfDB president requires two majorities. That of 54 African countries and that of all 81 shareholders. Akinwumi Adesina will be fixed Thursday on his future. By then, he will have presented the work done in one year at the head of his institution.
On the strength of its capital increase, which almost doubled its equity capital, the AfDB has reacted vigorously to the consequences of the Covid-19 pandemic in Africa.
Since the COVID-19 pandemic hit the continent's shores in early March, over 1,000,000 confirmed cases of the virus have been recorded in Africa. The pandemic has hit the region's economies hard in the wake of falling commodity prices and containment measures by governments that have led to country lockdowns.
For several months, the Bank has been extending support to regional member countries in cushioning their economies, health systems, and citizens' livelihoods from parallel health and economic impacts from COVID-19.
The bank set up a 10 billion dollar mechanism to help states and their private sectors.
In August, it also borrowed an additional $3 billion on the London Stock Exchange, again to combat the effects of the pandemic. An objective that will also be that of the next twelve months.