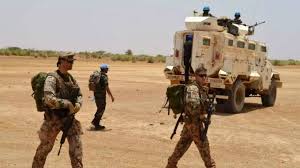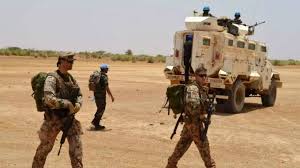 A civilian was killed and two wounded Tuesday by French soldiers of the Barkhane force in an incident involving a bus about 50 kilometers from Gao. The French staff said the vehicle was driving very fast and was heading towards a military convoy and that warning shots ricocheted. A version denied by the transport company owning the bus.
The bus was carrying 45 passengers. It left Bamako for the town of Gao.
About 50 kilometers from the main city in northern Mali, a unit of the Barkhane force, the anti-Jihadist military operation conducted in the Sahel and Sahara by the French army, is running on a ribbon of asphalt.
According to the French army version, the bus was speeding towards the military convoy. Verbal summons, gestures, first warning shot, but the bus did not stop, Barkhane further details. In the area, the threat of suicide vehicles is high. The French force acknowledges that there was a second warning shot directed at the ground.
Abdoulaye Haidara, the CEO of the Nour Transport company to which the bus belongs, gave another version of the facts. "There were no warning shots. The bus was running at 40 kilometers per hour, on a flat, clearly visible terrain. The bus was 200 meters from the convoy».
In any case, the two bullets fired finally went through the bus windshield and injured three people, one of them seriously. She was evacuated by helicopter to Gao and died shortly afterwards.
According to the French army, all measures have been taken to establish the circumstances of the event with the support of the Malian gendarmerie.