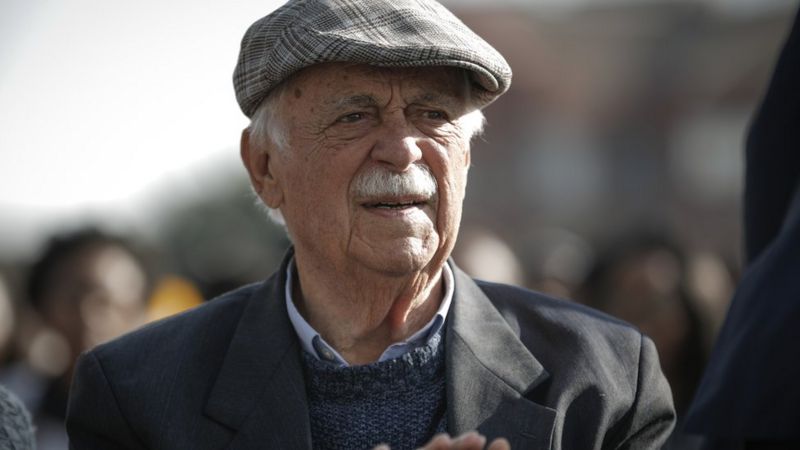 Human rights lawyer and anti-apartheid fighter George Bizos died in South Africa on Wednesday, September 9 at the age of 92. He was the lawyer and close friend of Nelson Mandela, and also defended the great figures of the ANC. He had retired a few years ago, but he left his mark on the political life of the country through his advocacy and his fight for the oppressed.
George Bizos arrived in South Africa at the age of 13. He was fleeing with his father from Greece, then occupied by the Nazis during the Second World War.
As a law student, he met Nelson Mandela at university and later became his lawyer in his fight against apartheid. He represented the father of the Rainbow Nation at the Rivonia trial, and narrowly escaped the death penalty. The two men will keep very strong links afterwards.
During the fall of the regime, George Bizos continued to play an important role by participating in the drafting of the constitution. He also took part in the development of the Truth and Reconciliation Commission, and became the lawyer for the families of victims, such as Steve Biko and Chris Hani.
In 2012, he was outraged by the massacre of 34 minors in Marikana. At the age of 84, he returned to the courts to plead the cause of the 34 minors shot by the South African police.
President Cyril Ramaphosa, upon announcing his death, saluted the memory of "one of the lawyers who contributed enormously to the achievement of our democracy".