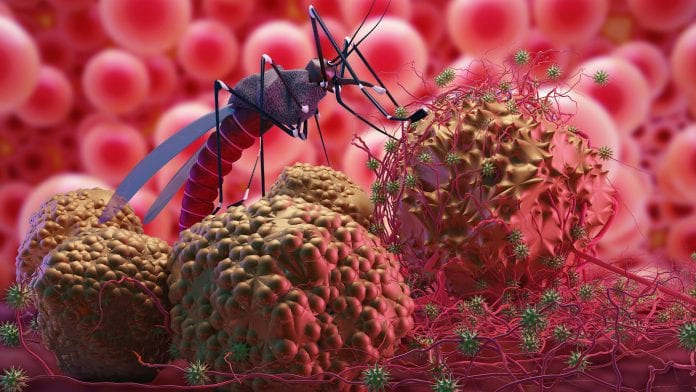 Malagasy President Andry Rajoelina announced that Pharmalagasy has started the production of a capsule that could "cure malaria, dengue fever and Covid-19".
This time, the drug, called CVO+, is based on a plant, artemisinin, like Covid-Organics. Malagasy officials promise scientific proof of its effectiveness.
One capsule morning, noon and evening to avoid having Covid-19. This is the promise made by the CVO+, which is only waiting for a last arbitration on its price to be put up for sale. 20,000 vials are already produced every day at the Pharmalagasy factory.
"On the CVO+, there are two variants. One is presented as preventive and the other is a curative version. For the moment what we are launching on the market is the preventive version,» Pharmalagasy general manager Pierre Raoelina said.
For months, the head of state of the Big Island, Andry Rajoelina, promoted a herbal tea, Covid-Organics, to prevent and treat the disease caused by the coronavirus. The WHO, very skeptical, has never advised this remedy because without scientific evidence. And as for the herbal tea, no scientific test proves the effectiveness of CVO + preventive.
"Based on the experience of Covid-Organics, if we want to make it available to other audiences, it is absolutely necessary that we provide scientific proof", adds Pierre Raoelina.
A Phase 3 clinical trial is expected to begin within a few days on 120 patients to test the curative CVO+, which is believed to help cure Covid-19. Pharmalagasy expects results from this clinical trial within 2 months.
Professor Jean-Baptiste Nikiema, in charge of essential drugs at WHO Africa remains cautious: "We have no documentation on this pill. So, it will be difficult for us to say more about the details. For example, on the quality aspects or on the safety/efficacy aspects».
Pharmalagasy now says it will get in touch with the WHO to ensure that the clinical trial meets international scientific standards and can remove the doubt about this new remedy.