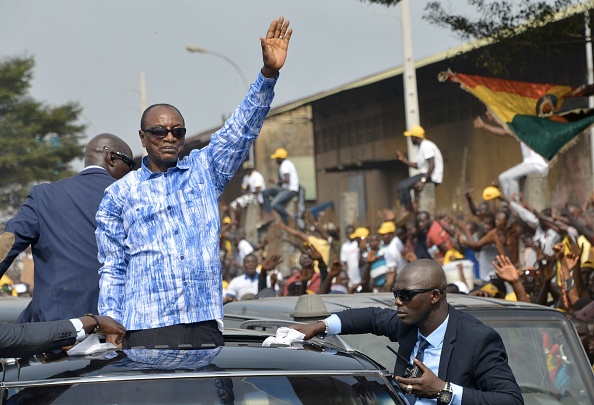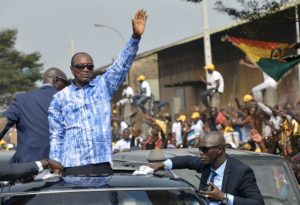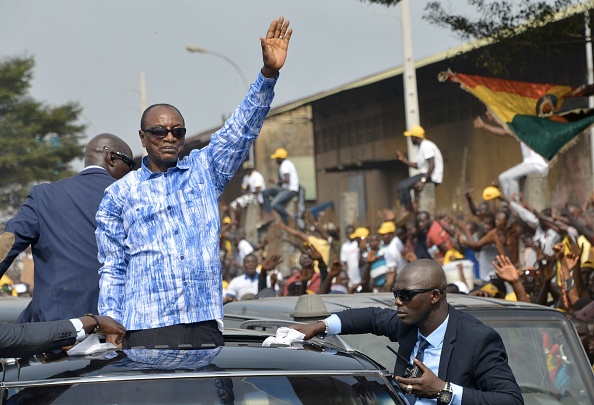 The National Independent Electoral Commission began Tuesday evening to announce the results of this Sunday's presidential election in dribs and drabs. For its part, the UFDG, the main opposition party, which considers itself the win
ner according to its own tally, held a press briefing to explain its method and approach.
The Commission published on Tuesday evening the first partial provisional results of the first round of the presidential election of October 18. The figures announced concern only 4 constituencies in the country, out of 38 in total. And in these 4 constituencies, the outgoing president Alpha Condé is in the lead.
Matoto, Matam, Kaloum, in the Conakry region, and Boffa, in the Boké region: In each of these constituencies, the incumbent president has a head start, according to the results published by the Electoral Commission. 56.69% in Boffa for example, 51.87% in Kaloum, the center of the capital… One by one, the president of the Commission Kabinet Cissé gave the figures: number of offices, number of registered voters, number of voters… He congratulated the voters for their calm and their "civic spirit".
For its part, the opposition party UFDG continues its own compilation, despite warnings from the Commission and the ECOWAS. UFDG vice president Fadé Oussou Fofana says he has collected about three-quarters of the minutes from the country's 15,000 polling stations.
"A source in the Commission said: "A crazy statement, the PVs are not in their possession. The results were reportedly sent by SMS and then automatically aggregated in a database.
It would mainly miss those in Upper Guinea, stronghold of the ruling party, where the opposition claims not to have had access to the results. In violation, she said, of a ruling of the Constitutional Court issued 2 days before the vote.
It remains to be seen whether the documents in his possession will be recognized by the courts in case of litigation. We have the same system," said a source close to the government. If it works, we just have to wait for the official results.
The Electoral Commission continues to centralize PVs in the interior of the country and promises to publish more results in the coming days. "Céni will continue to announce the partial provisional results as and when they are received. "And invites the population to "serenity". The opposition denounces "substitution operations" of the results.
In the early evening of Tuesday, a strong police presence was deployed around the home of Cellou Dalein Diallo. In Conakry, residents of neighborhoods reputed to be favorable to the opposition heard gunshots throughout much of the night.