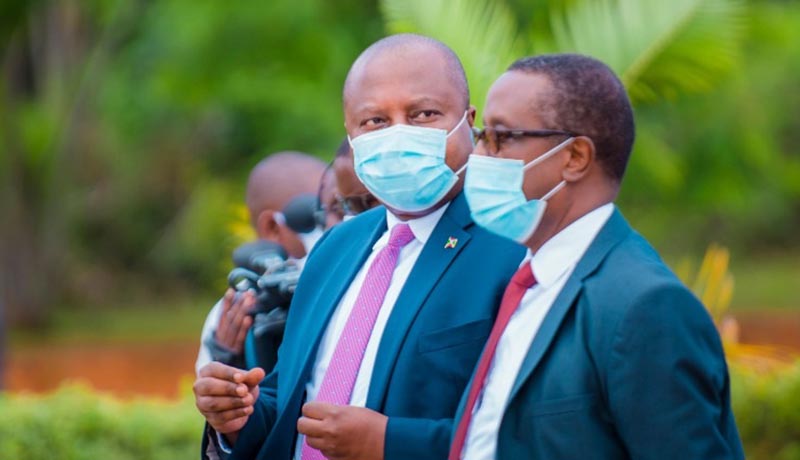 Rwandan and Burundian foreign ministers met at the border between the two countries Tuesday morning. Bilateral discussions aimed at normalizing relations between the two neighbors, which have been at loggerheads since 2015. The dialogue thus seems to resume after years of mutual accusations. For Albert Shingiro, Minister of Foreign Affairs of Burundi, it is "the opening of a new chapter". "We are inclined to resolve conflicts that may exist between us," added Vincent Biruta, his Rwandan counterpart.
For years, the two countries have accused each other of supporting groups hostile to each other's government. Gitega even asked Kigali to hand over to him those whom he accuses of having participated in any way in the failed coup attempt of 2015. Military but also political opponents, journalists and members of the civil society?
Last May, the arrival in power of Evariste Ndayishimiye, reputed to be more measured than his predecessor Pierre Nkurunziza, had raised hopes of openness. But when this summer Paul Kagame had reached out to his neighbor, he was refused.
Nevertheless, according to several sources, contacts have taken place between the two armies and the intelligence services since the election of the new Burundian president. While there have been no announcements on the resolution of substantive issues, the two ministers have agreed to meet again soon, this time on the Burundian side of the border.