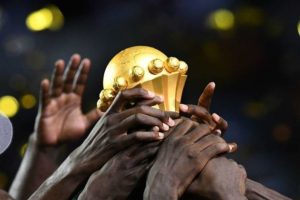 Qualification for the 2021 Africa Cup of Nations football tournament resumed on 11 November 2020 after a year's interruption due to the Covid-19 pandemic. For this third day, Mauritania and Comoros were held in check (1-1) by Burundi and Kenya. But the taste of a draw does not have the same flavour among the Mourabitounes or Celadacans.
One year later, national team football is officially back in Africa, but it seems that the coronavirus has somewhat broken the dynamic of some teams. Mauritania and the Comoros had left a good impression during the first two days with a draw in Rabat against Morocco (0-0) by the Mourabitounes, and a victory (1-0) in Lomé (Togo) for the Coelacanths. For the resumption of the qualifications, the two teams could not do better than a draw on the same score (1-1) in front of the Burundians and Kenyans.
The Mauritanians, after a draw in Morocco and a victory at home against the Central African Republic (2-0) in the first two days, had a good opportunity to confirm against Burundi. And for a long time, the supporters of the Mourabitounes believed in a victory for their team after the opening score of Bakary N'Diaye (30th). The central defender, with a free kick from the edge of the penalty area, beat the Hirondelles keeper. Burundi, who looked like the ideal victim after two defeats – 5 goals conceded, zero scored in the first two days – nevertheless went into rebellion mode.
Olivier Niyungeko's men, transformed, began to dominate the debates. After a goal refused for offside at the beginning of the second period, they managed to equalize with ten minutes to go by Saidi Ntibazonkiza (80th). Despite a burst of pride, Corentin Martins' men ended up sharing the points with the group's red lantern. This looks like a bad operation that leaves the field to Morocco who could take the lead of the group alone in case of victory Friday, November 13 against the Central African Republic.
For the Comoros, the pill is sweeter to swallow and the glass is rather half full after their draw (1-1) in Kenya by playing at 10 against 11 for more than half time. The Coelacanths were however on the way to a great operation by opening the score through Youssouf M'Changama (26th). But the native of Marseille was sent off for accumulation of cards a quarter of an hour after his goal pushing his team-mates to play at 10.
Amir Abou's men will resist until the 65th minute and Masud Juma Choka's equaliser. It is nevertheless a good point for the Comoros who remain unbeaten in three games (one win and two draws) and keep all their chances to qualify for the CAN for the first time in their history.