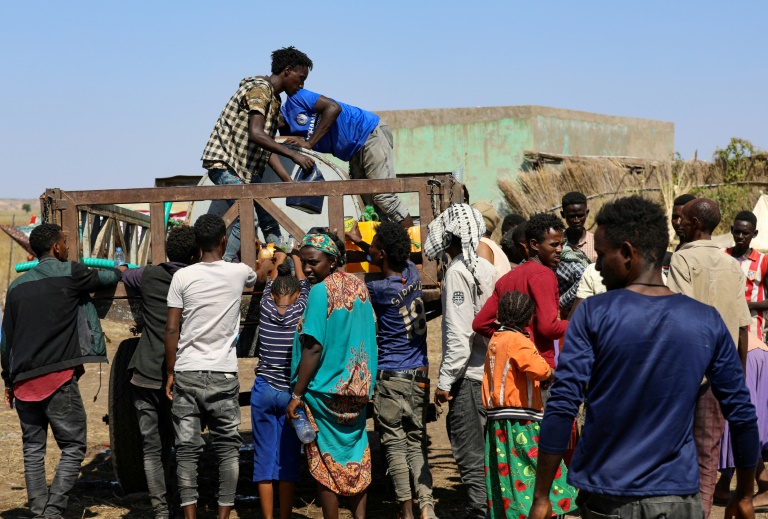 This is the first time that a large number of civilian deaths have been reported since the beginning of the conflict in Tigray. Telecommunications and roads are still cut off in this region where the federal Ethiopian Defence Forces and the ruling Tigray People's Liberation Front (TPLF) have been fighting since early November in the breakaway northern province. The conflict has already resulted in hundreds of deaths.
The massacre took place on the night of 9 November in the town of Mai-Kadra in southwestern Tigray, according to Amnesty International. "Many people, probably hundreds, were stabbed or killed with axes," the NGO said in a statement. Access to the area being impossible, Amnesty International says it has worked in particular on the basis of testimonies, satellite images, but also photos and videos analysed and verified, on which we can see a significant number of "bodies scattered in the city" or "carried on stretchers".
According to Deprose Muchena, regional director of the NGO, the victims "seem to be workers, in no way involved in the current military offensive". As for those responsible, Amnesty cites several witnesses who attribute the massacre to forces loyal to the Tigray People's Liberation Front, after they were defeated by the Ethiopian Defence Forces. But the NGO could not confirm this information. It is calling for the restoration of communications in Tigray and a thorough and impartial investigation so that those responsible can be identified and brought to justice.
The UN yesterday called on the Ethiopian and regional authorities for "full" humanitarian access to the region, while according to the UNHCR, the influx of thousands of refugees is not slowing down. For its part, the Ethiopian Red Cross is calling on the warring parties in the Amhara region as well as in Tigray to respect its vehicles, three of which were caught under fire on Monday in a combat zone.