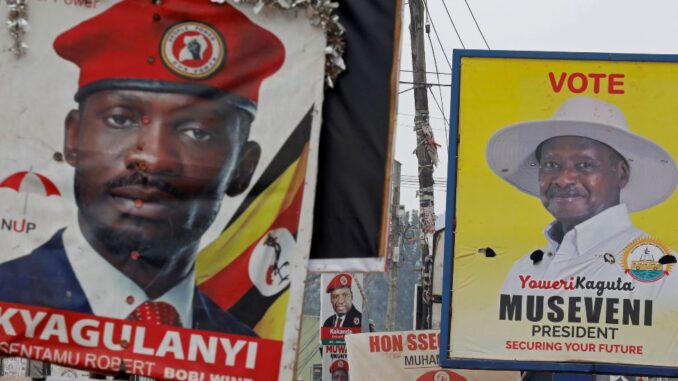 This decision comes at the very end of a tense campaign for the presidential and legislative elections. The elections are scheduled to take place this Thursday, January 14.
The decision fell like a knife, this Tuesday, when a coalition of NGOs had just asked precisely the Ugandan government not to touch Internet access before and during the elections.
According to a letter consulted by AFP and Reuters agencies, the director of the Ugandan Communications Commission, Irene Sewankambo, ordered operators to "immediately suspend all access" to all social networks and messaging services until further notice.
Mid-afternoon on Tuesday, the Netblocks network monitoring organization confirmed the blockage: "Real-time measurements show that Twitter, Facebook, WhatsApp, Instagram, Snapchat, Skype, Viber, Google Play Store, certain Telegram servers, and certain link shortening services are among a long list of pre-selected social media not available through major Ugandan cellular network operators.''
The day before, in an open letter, 54 member organizations of the #KeepItOn coalition called on President Museveni, a candidate for a sixth term, and these same operators to ensure that "the Internet, including social media and other digital communication platforms, remains open, accessible and secure throughout Uganda for the duration of the elections and the inauguration [of the president-elect].''
Indeed, Ugandan authorities have been repeatedly singled out by digital freedom advocates for violations of free expression on the Internet. During the previous general elections in February 2016, the country had experienced a similar blackout, justified on "security grounds. More recently, last September, Uganda's telecom regulator imposed a formal permission requirement before publishing content online.
In a televised address on Tuesday evening, President Museveni confirmed the blocking measure, explaining that it was taken in retaliation for Facebook's closure of several accounts belonging to government officials and supporters the previous day.
The presidential election of January 14 will see eleven candidates, including the outgoing president and the singer-turned-deputy, Bobi Wine, now the main opposition candidate.